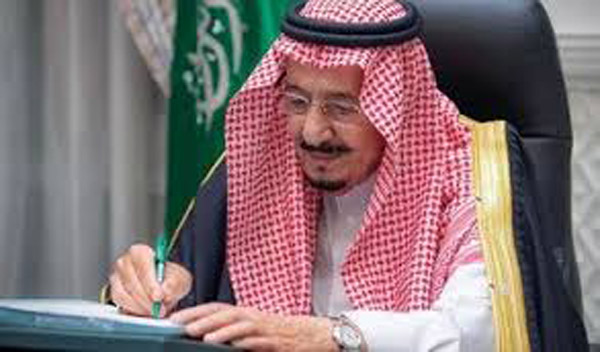 We must ensure the illustrious history of Arabic literature translates to global acclaim
Sara Al-Mulla
"One Thousand and One Nights," also known as "Arabian Nights," remains one of the most cherished and magical works in Arab literature.
This collection of Middle Eastern folk tales takes the reader on a journey to the region, where he or she encounters bustling markets, adventurous voyages, love stories and mysterious supernatural creatures.
The story begins with the mighty King Shahryar, who is stricken with grief after discovering his wife's infidelity. He responds by marrying a new bride every day and executing her by the following morning.
When the coquettish Scheherazade, daughter of the King's vizier, becomes the latest wife of the vengeful king, she avoids this frightful death sentence by entrancing him with captivating tales that are left unfinished each night. The king's curiosity compels him to postpone her execution so he can hear the ending of each story, after which Scheherazade immediately begins another. This continues for 1,001 nights.
What is even more fantastical is the story of how the "Arabian Nights" became an international publishing success, which Paulo Lemos Horta, a professor of literature at New York University Abu Dhabi, explores in great detail in his exquisite book, "Marvellous Thieves: Secret Authors of the Arabian Nights."
Antoine Galland, a 17th-century French Orientalist and scholar, spent a lot of time in the Middle East in the service of the French court and published many works, including the first encyclopedia of the Islamic world, a French-language translation of the Qur'an, and a compendium of Eastern wisdom.
His appointment as an antiquary to King Louis XIV positioned him "as a collector of oriental manuscripts for the royal library." This connected him with a fascinating network of literary circles, manuscript sellers, and coffee houses in Constantinople and the Levantine region with a vibrant culture of storytelling.
Galland chanced upon a compelling manuscript of Sinbad's adventures, after which he began looking for others displaying a similar flair for storytelling. In 1701, he acquired through a Syrian friend a manuscript containing 282 nights of folk tales, and purchased other manuscripts focusing on folklore.
Drawing on his understanding of Middle Eastern and French cultures, Galland elegantly translated the manuscripts into the first published edition of the "One Thousand and One Nights," which sparked a strong demand for Oriental tales.
In 1709, Galland met a gifted storyteller from Aleppo, Hanna Diyab, who recounted to the scholar many more Middle Eastern folk tales, inspiring additional stories there were published in additional volumes.
The complete 12-volume collection by Galland proved immensely popular throughout Europe and led to many other translations.
The region's unique culture has yet to be captured in a way that presents a modern, authentic and appealing narrative of the region.
One cannot emphasize enough the continued importance of translating Arabic literature for an international audience. The region's unique culture has yet to be captured in a way that presents a modern, authentic and appealing narrative of the region.
Many of the works that are currently translated thrive on sensational stories that cast the region in a misconstrued light, burning the bridges that could lead to deep cultural understanding and appreciation of its vast, undiscovered treasures.
Therefore a renaissance of authentic Arabic literature should be part of a new cultural vision, works that reflect the distinctive beauty of the Middle East, including its culture, stories and aesthetics.
Many efforts are being made in Arab countries to increase the number and quality of translated works. Saudi Arabia's Literature, Publishing and Translation Commission launched its "Tarjim" initiative to translate high-quality Arabic literature into other languages, thereby encouraging thriving cultural exchanges between the Arab world and global audiences.
The recently established Sharjah International Literary Agency, the first such agency in the region, is charged with creating a network of publishers, authors and translators so that beautiful Arabic literary content can reach a global audience through the publishing of works and the sale of translation rights to overseas publishers.
The annual International Prize for Arabic Fiction is a prestigious literary award that includes a $50,000 prize for the author and covers the cost of an English-language translation.
There is still room for improvement, however, if we are to see a renaissance of Arabic literature on a global scale. It will begin by nurturing authors and equipping them with the distinctive writing skills they need, through immersive literature classes in schools and publicly available creative-writing workshops.
Training programs in translation and creative writing are also imperative if the works are to be of high quality. In addition there needs to be ways to discover creative works worth sharing with the world — whether through literary prizes, grants for authors, or open-submission schemes from publishers or foundations.
A strong network of writers, translators and publishers needs to be established to spur new translation projects. International book fairs provide a fantastic opportunity to promote such projects with global partners, including the negotiation of film rights.
Creating local, regional and global demand is vital to the success of published works. Publishers can partner with public libraries, bookshops and digital marketplaces to showcase books in attractive, thematic ways for curious readers. In addition, interviews and engaging discussions with authors can be hosted on social media, at book fairs and in literary salons to ensure their voices reach as wide an audience as possible.
Encouraging bloggers to write about Arabic literature is another fantastic way to engage with a global audience and raise awareness of the region's burgeoning literary scene.
Obviously a consortium of devoted patrons is needed to sustainably fund such initiatives and schemes.
Arabic literature certainly has an enchanting grip on existing readers and it is high time we ensured that more of it reaches a much wider global readership to encourage even greater international appreciation.
The writer is an Emirati civil servant with an interest in human development policy and children's literature.