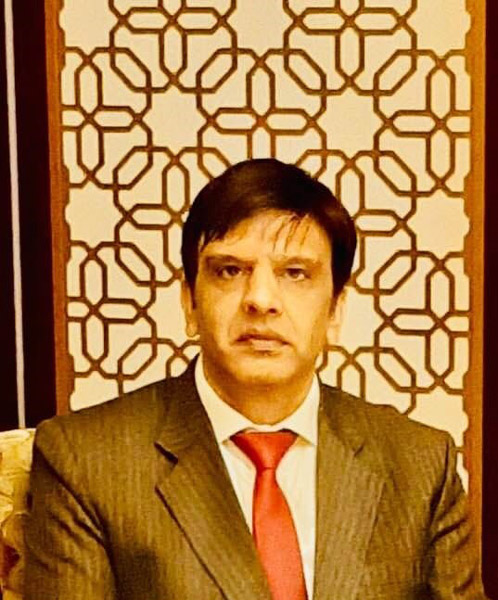 Senior journalist Shafqat Ali presented CPEC Golden Anchor Award
Islamabad: Senior Pakistani journalist Shafqat Ali was this week presented 'China-Pakistan Economic Corridor (CPEC) Golden Anchor Award' at a ceremony participated by Pakistani and Chinese ministers, diplomats and experts.
In all seven journalists from Pakistan and China were conferred with "CPEC Award". Those other journalists were; Muhammad Asghar, correspondent of Associated Press of Pakistan in Beijing; Naveed Hussain, Editor (Print & Digital) Express Tribune; Liu Chang, Journalist of China Media Group Pakistan Bureau; Tariq Sumair, Editor of INP; Amir Ghauri, Editor of The News; Sultan Hali, Columnist, writer, and author of book on China.
The China-Pakistan Economic Corridor Golden Anchor Award, initiated by China Economic Net, was officially launched in September 2018. The awards are designed to encourage the Chinese and Pakistani media to report objectively, truthfully and vividly on CPEC, and to establish media exchange mechanism between the media of the two countries, and between the media and the society, promoting smooth and efficient implementation of the CPEC projects.
The CPEC is an all-inclusive project that involves multiple stakeholders which has made it the topic of discussion around the globe. The CPEC Portal is facilitating media groups explore greater potential by establishing media collaboration between China and Pakistan.
The first CPEC Media Forum event was conducted in Islamabad by the Chinese Embassy in November 2015, in collaboration with Pakistan-China Institute.