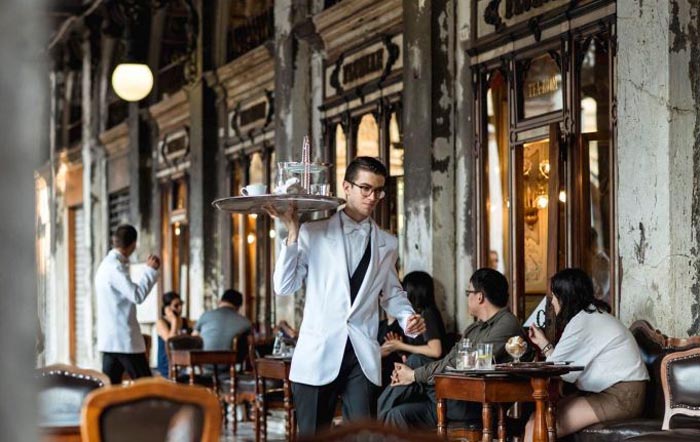 Venice: Italy's oldest coffee house turns 300 amid uncertain future
Newswire
Venice: Caffè Florian has served customers in Venice for three centuries but faces difficult days ahead as it marks a bittersweet milestone.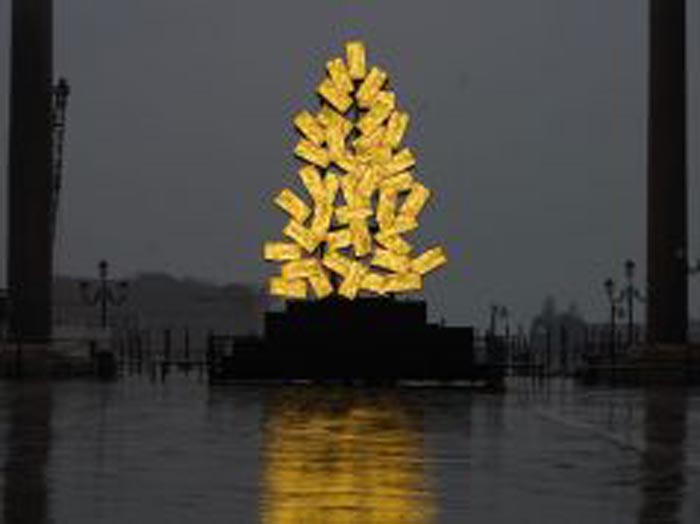 Venice's Caffè Florian, one of the oldest coffee houses in the world, will mark its 300th anniversary on 29 December 2020.
It will not be the celebration that the historic bar had hoped for however. In fact there will not be any celebration at all.
Italy's oldest bar will not even be open on its milestone birthday as the country locks down over Christmas in a bid to avert a third wave of covid-19.
Like most businesses in Italy, Caffè Florian has been hit hard by the coronavirus pandemic over the last year.
Between the cancellation of Carnevale in February to its extended closure during the spring lockdown and the almost total absence of tourists, the bar has struggled to survive.
On top of that there were the devastating floods, just over a year ago, that caused extensive damage and ran up a repair bill of €100,000.
Far from marking the 300th anniversary, the owners have cancelled planned celebrations and instead launched a public appeal for government assistance, amid uncertain days ahead.
In the meantime Italy has marked the bar's 300th birthday with a special commemorative stamp, available in select post offices across the country.
Nestled amid the arcades of Venice's central Piazza S. Marco, Caffè Florian has been serving locals and visitors to the lagoon city since 29 December 1720.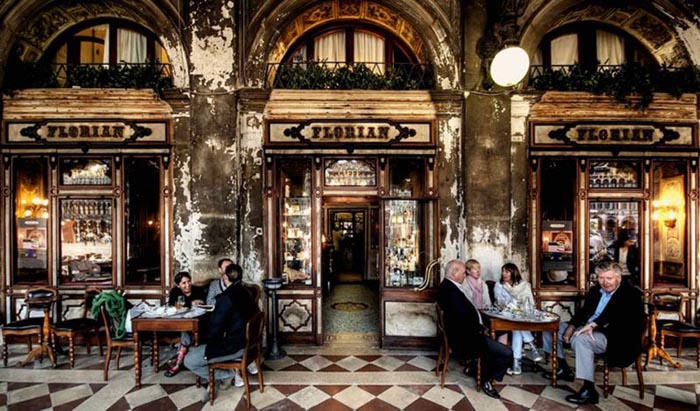 Alla Venezia Trionfante – as it was called originally – was launched by Floriano Francesconi, after whom it was subsequently renamed. Caffè Florian has been in business ever since.
Over the centuries this elegant bar has welcomed countless cultural figures such as Casanova, Lord Byron, Percy Bysshe Shelley, Charles Dickens, Ernest Hemingway, Charlie Chaplin and Andy Warhol, as well hundreds of international politicians and modern-day celebrities.
Caffè Florian's richly decorated rooms feature art works by important 19th-century artists such as Goldoni, while the bar celebrated its 200th anniversary in 1920 by opening a new room adorned in the art nouveau style.
The second-oldest coffee house in Italy is Rome's Caffè Greco which was founded in 1760, forty years after Caffè Florian.