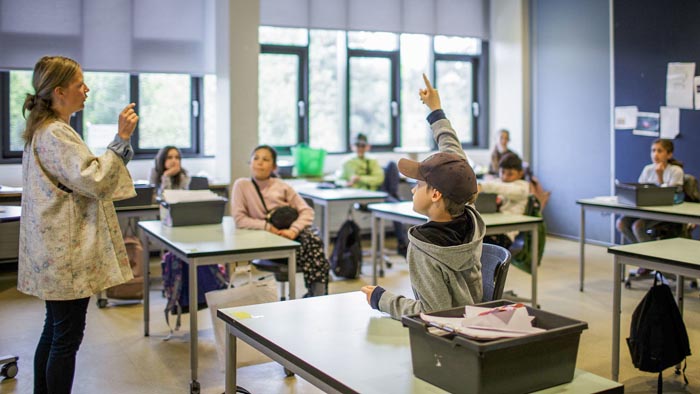 Schools 'may need to close to control new variant'
James Gallagher
London: Schools and universities may need to close, on top of tier 4 restrictions, to bring the new UK coronavirus variant under control, a rapid analysis says.
The work, which is still preliminary, calculates the variant is spreading 56% faster than other forms of the virus.
The researchers at the London School of Hygiene and Tropical Medicine say whether schools can stay open is the key question for the New Year.
Keeping children in school has been a political priority. The pandemic has disrupted the education of millions of children and affected their mental health.
The variant is thought to have emerged in Kent in September and now accounts for around two-thirds of cases in London, the south-east and the east of England.
This research suggests the variant could be causing 90% of cases in these areas by mid-January.
It is already thought to have spread widely across the country – the latest Office for National Statistics data suggests 40% of cases in the south-west of England could be the variant.
Work to understand how it behaves and what this means for the months ahead is happening at lightning speed.
There is still much uncertainty and the study uses mathematical modelling to analyse trends in the variant's spread. It said data on people's movements, from surveys and Google, could not explain the variant's surge.
Instead, the report said the evidence pointed to the new variant being more infectious "with some evidence that the increase may be particularly marked in children".
As a result it concluded it will take more effort to control the virus. One of the worrying features is the variant spread during the English lockdown in November when the other versions of the virus were in decline.
That lockdown was similar to the current Tier 4 and the report says the highest level of restrictions are "unlikely" to bring cases under control "unless primary schools, secondary schools and universities are also closed".
It also warns that even if education is shut down "it is possible that restrictions beyond Tier 4 may be required".
Dr Nick Davies, from the London School of Hygiene and Tropical Medicine, said rapid vaccination should blunt the impact of the new variant.
The work has come to roughly the same conclusions as those by Imperial College London which had suggested around a 70% increase in the spread of the virus.
There is no evidence to suggest the variant is itself more dangerous or able to cause more severe disease.
However, the concern is a virus that can infect more people in a shorter period of time would put increased pressure on the health service.
Dr Susan Hopkins from Public Health England, said: "The best way to stop infection is to stick to the rules – reduce your contacts, wash our hands, wear a face covering, keep our distance from others and ventilate indoor spaces."