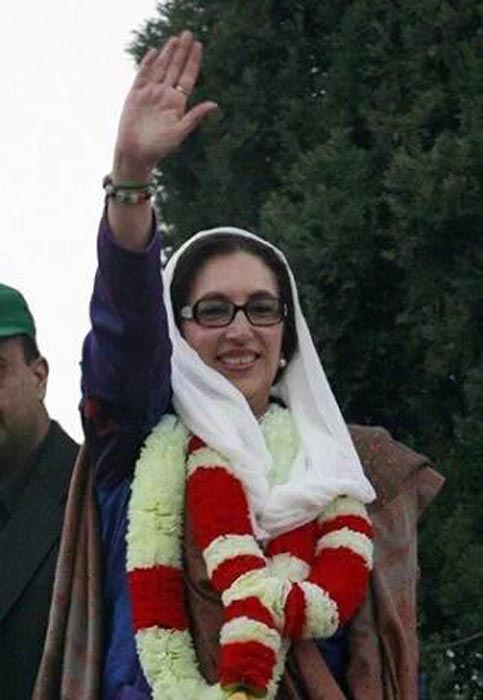 Remembering Benazir Bhutto
Newswire
Islamabad: December marks the 8th death anniversary of Pakistan's ex-prime minister and one of the subcontinent's iconic leaders, Benazir Bhutto, who was assassinated during a bomb attack on her convoy in Rawalpindi during an election rally in December 2007, weeks before the originally scheduled January 8 national elections.
Born on June 21, 1953, in Karachi, Pakistan, Benazir Bhutto was the daughter of Zulfikar Ali Bhutto, Pakistan's ex-Prime Minister and a prominent politician of the sub-continent, and Nusrat Bhutto.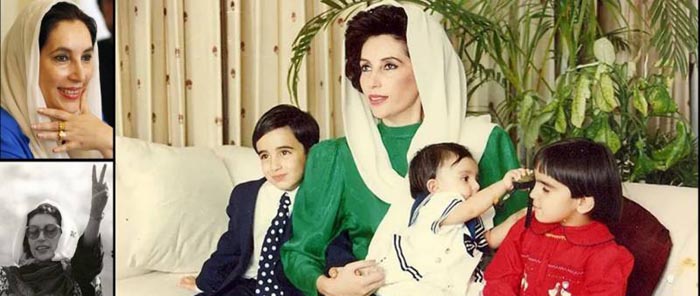 The eldest child of Zulfikar Bhutto, she went on to become the first woman ever to lead a modern Islamic nation. She became active in politics after her father, the late Zulfikar Ali Bhutto, was ousted from office in a 1977 military coup and later executed.
Having sworn to carry her father's political flame, Benazir Bhutto overcame government persecution and a lack of political experience, leading her Pakistan People's Party (PPP) to victory in the November 1988 and October 1993 parliamentary elections.
Benazir Bhutto was sworn in as Prime Minister for the first time in 1988 at the age of 35, but was removed from office 20 months later under the order of then-president Ghulam Ishaq. In 1993 she was re-elected but was again removed in 1996 by then-president Leghari. She went into exile in Dubai in 1998.
She returned to Pakistan on 18 October 2007 and was assassinated on December 27, 2007, after departing a PPP rally in Liaqat Bagh, Rawalpindi.
Born into a wealthy landholding family with a tradition of political activism in southeastern Sindh province, Benazir Bhutto enjoyed a privileged childhood and went on to study political science and philosophy at Radcliffe College and Oxford University.
She excelled academically and planned to work with her father's government as a professional diplomat upon her return to Pakistan in June 1977.
On December 18, 1987, she married Asif Ali Zardari and had three children with him, Bilawal Bhutto (eldest son) and daughters Bakhtwar Bhutto and Aseefa Bhutto.
During her lifetime, Benazir Bhutto was featured among the 100 most powerful leaders in the world. The articulate politician also authored two books, "Foreign Policy in Perspective" (1978) and her autobiography, "Daughter of the East" (1989).
She is buried in her hometown of Garhi Khuda Bakhsh in Larkana District, Sindh, and was buried next to her father in the family mausoleum.