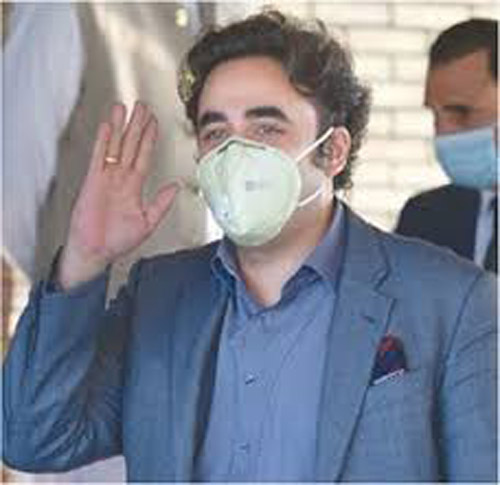 Imran Khan will have to quit by January 31: Bilawal Bhutto
Newswire
Lahore: Pakistan People's Party (PPP) chief Bilawal Bhutto Zardari has said that Prime Minister Imran Khan will have to resign by January 31.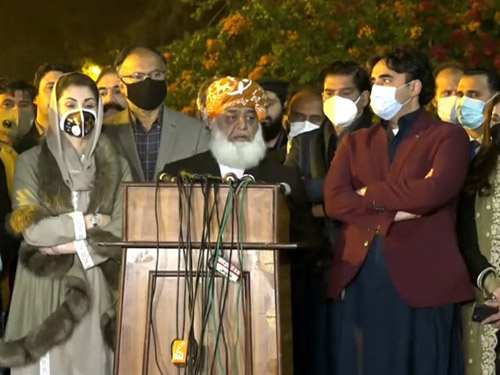 At a news conference this week, Bilawal Bhutto Zardari said that the PPP had a history of resistance. "Our workers struggled against and defeated Ziaul Haq and Pervez Musharraf so they have the history of resistance. The mobilization of party workers is going very well and Imran Khan will have to resign by January 31," he added.
Bilawal Bhutto said the present government gives relief to the terrorists and imprisons opposition politicians, journalists and bloggers. "This government is doing nothing to give any relief to the people. Price-hike, unemployment and hunger and poverty are the real issues the people are faced with in this government. Pakistan has the highest inflation and lowest growth rate in the region. Pakistan is economically worse than Afghanistan," he said.
Bilawal Bhutto said that he had gone to visit Pakistan Muslim League (Nawaz) leader Shehbaz Sharif to condole with him on the death of his mother.
"We talked about the unity of opposition in the country. My party is ready to sacrifice Sindh government in this movement to achieve its goal," he said.
Bilawal Bhutto said that opposition will form such a strategy which will not harm the democracy. "Opposition will not lose in this movement and warning has already been issued to Imran Khan to step down or face the music. There will be agitation," he warned.
Bilawal Bhutto said that Zulfikar Ali Bhutto and Benazir Bhutto both knew the politics of resistance as well as the politics of reconciliation. "We know how to use both tools. There will be no dialogue with the government and the prime minister," he added.