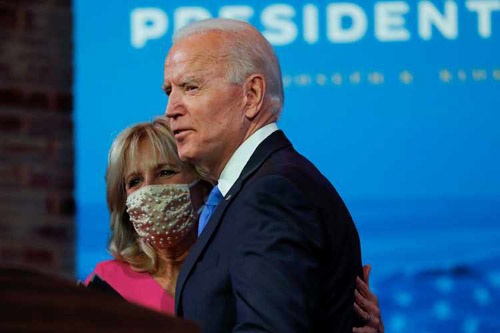 Electoral College confirms Biden win
Washington: The US Electoral College officially confirmed Democrat Joe Biden's election victory on December 14.
The Democrat received 306 votes, while incumbent President Donald Trump secured 232 votes but despite this, incumbent US President Donald Trump still has not conceded the election.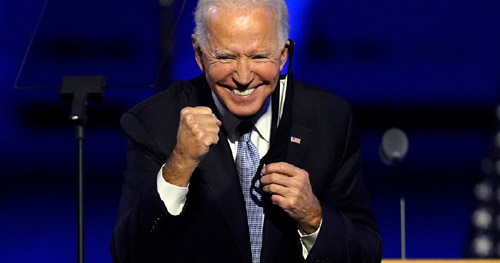 It seems that Trump plans to contest the election results further. Experts point out that although the Electoral College has cemented Biden's win, the political situation will begin to stabilize only in January 2021, when the Congress confirms the results of the electoral college vote.
That said, the Trump team continues to contest the results of the election in court. President of the American University in Moscow Edward Lozansky said that the incumbent president's lawyers filed several additional lawsuits, including one submitted to the US Supreme Court.
"However, it is clear at this point that this is useless. While the majority of Conservative members of the Supreme Court think that the election was stolen from them (according to Fox News, 77% of Republicans and 10% of Democrats are of this opinion), they decided to sacrifice their principles and save the country from large-scale riots and violence, as Trump supporters are not known for this, unlike the left. If the Supreme Court took Trump's side, the country would plunge into chaos," the expert said.
President of the Center on Global Interests in Washington Nikolai Zlobin said that the US public has different opinions on Trump's behavior. "Some say: he's doing a great job, he fights like a lion using all legal means, spending money and energy. Some think that the man does not know how to lose, which is a disadvantage for a politician, he needs to move on to a new fight instead of going on about the old one. Many don't like this, including the Republicans. We have entered uncharted territory. A large share of Trump supporters think that the election was a fraud, and they can consider Biden an illegitimate president," Zlobin stated.
In many ways, the development of the political situation will depend on what Trump thinks the future holds for him. If he wants to stay in politics, for example, and establish his wing within the Republican Party and be the leader of 'Trumpism', he needs to act in accordance with US tradition, the expert noted. However, it is unclear so far how his behavior affects the position of Republicans in general.