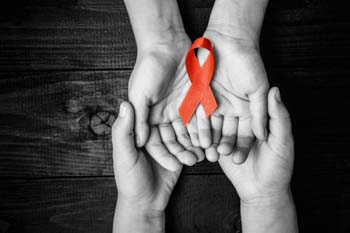 Italy marks World AIDS Day with new campaign
Rome: As Italy marked World AIDS Day on December 1, doctors and activists are adamant that the annual occasion should not be overshadowed by covid-19.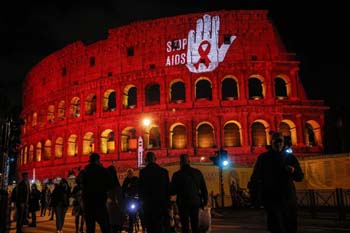 Based on the latest data, it emerges that on average new cases of HIV infection are decreasing, even if the diagnoses remain high among people in the 25-29 age group.
New cases in Italy have been falling since 2012, however late diagnoses are increasing: up to 60 per cent of people discover that they already have the disease at an advanced stage.
The regions most affected in Italy are Lazio (Rome) and Lombardia (Milan), while the average age of HIV-positive people is about 40. Currently in Italy there are more than 130,000 people living with HIV, predominantly male.
"HIV does not go into quarantine, it's up to us to put it there" is the message of this year's #bastapoco campaign, which calls for the correct use of condoms and is supported by Anlaids Sezione Lombarda, reports Italian news agency ANSA.
"Based on the latest data made available by Italy's Higher Health Institute (ISS), the numbers today, even in Italy, are still high per year with about 2,500 new diagnoses of HIV infection," states Andrea Gori, president of Anlaids Lombardia who added that a rise in new infections has been recorded in recent years in the age groups 25-29 and 30-39.
In 2019, "most of the new diagnoses of HIV infection were caused by sexual intercourse not protected by condoms, which made up 84.5 per cent of all reports," Gori told ANSA.
People in Italy with concerns about HIV/AIDS can call the free-phone AIDS helpline, tel. 800861061, from Monday to Friday 13.00-18.00, and on 1 December from 10.00 to 18.00.
The line's expert operators are on hand to answer questions and offer advice in four languages: Italian, English, French and Portuguese.
World AIDS Day, held annually for the last three decades, is an opportunity for people around the world to unite in the fight against HIV, show their support for people living with HIV and commemorate those who have died as a result of HIV.