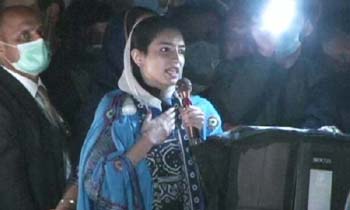 Aseefa Bhutto's big entry

Staff Writer
Islamabad: Aseefa Bhutto Zardari has stepped into active politics with a big speech at the November 30 Pakistan Democratic Movement (PDM) rally in in Multan.
Her appearance at the political public gathering reminded Pakistanis of her late mother Benazir Bhutto who was assassinated in 2007 after speaking at a rally in Rawalindi.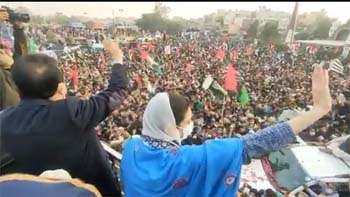 Born on February 3, 1993, Aseefa is the youngest daughter of former PM Benazir Bhutto and former president Asif Ali Zardari.
Her presence at the PDM gathering and to step into national politics came after Pakistan People's Party (PPP) chief Bilawal Bhutto Zardari tested positive for Covid-19.
Aseefa was already active in Sindh's politics where she was assisting her aunt Faryal Talpur in political matters.
"Aseefa has done commendable work in Sindh in the fight against polio. She also actively assists Faryal Talpur in other social work. Now, the party has decided to involve her in mainstream politics," he said.
According to PPP leaders, Aseefa takes a keen interest in politics, often exchanging notes with her father and brother on political issues. And it was her own decision to step into national politics.
The decision to involve Aseefa in the Multan gathering was taken by Asif Ali Zardari in consultation with Bilawal.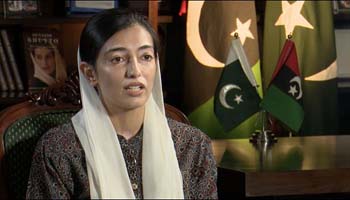 At the rally, Aseefa, said the public had given its verdict and the "selected will have to go now". I hope that just like you supported the mother of democracy and the daughter of the east, you will support Chairman Bilawal Bhutto Zardari on PDM's platform. And I promise that I will support Chairman Bilawal and you at every step," she said.
Aseefa also warned the government that if they arrested workers of the PPP, their sisters would come out to protest and save the country.
"Aseefa takes a keen interest in politics, often exchanging notes with her father and brother on politi-
cal issues. And it was her own decision to step into national politics.
The decision to involve Aseefa in the Multan gathering was taken by Asif Ali Zardari in consultation with Bilawal."