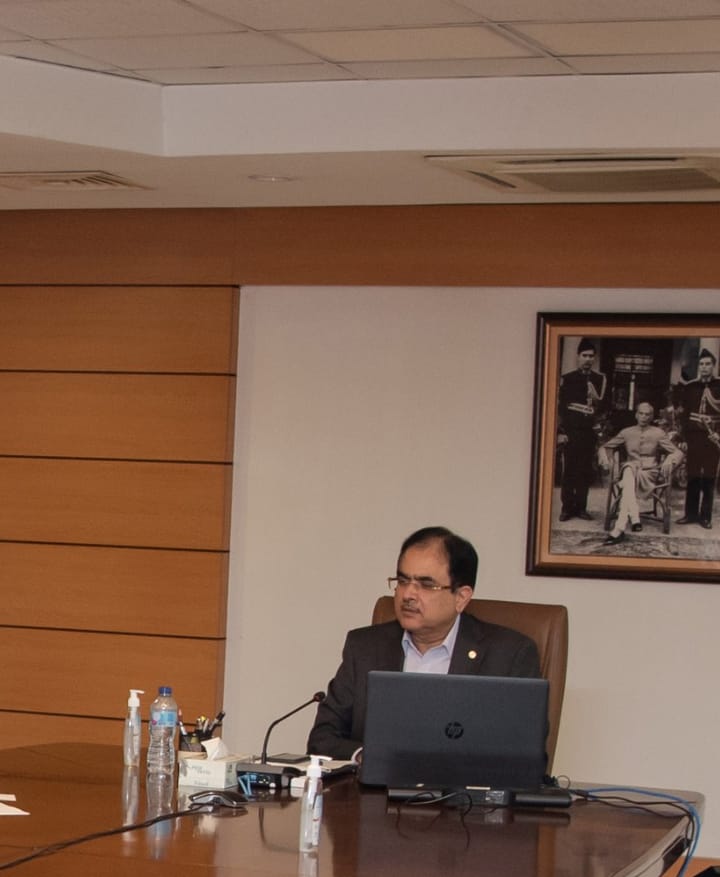 NTC countering massive cyber-attacks daily: Viqar Rashid Khan
Islamabad: Managing Director National Telecommunication Corporation (NTC) Viqar Rashid Khan has said that around 0.8 million attempts of cyber-attacks on internet consumers are successfully countered every day in Pakistan.
In an interview, he said NTC successfully countered 250 million cyber-attacks mainly from Israel and India.
"Due to deadly virus, it is dangerous and difficult to hold governments meetings to chalk out strategy about Corona virus. It is NTC, which ensures important virtual meetings," he said to a question.
Viqar Rashid Khan said since the outbreak of COVID-19 Pandemic, NTC successfully conducted 633x virtual meetings for the federal government.
The NTC chief said that NTC was hosting a project of the Ministry of Health "Yaran-e-watan", which includes hosting and Bulk email facilitation through NTC Data Center.
"It is also managing the registration portal for donors and beneficiaries for the BISP Ehsaas program," he said, adding that the NTC had provided a web portal for the Tele-Education program of the Ministry of Education and Professional Training.
About COVID Website hosting, the chairman said Tiger Force registration was ensured through Citizen portal mobile application.
"The Covid website (Sub-domains website) including crt.covid.gov.pk, crt.pmdu.gov.pk and www.ncoc.gov.pk are giving services uninterruptedly," he added.
Viqar Rashid Khan said in exceptional circumstances due to the spread of deadly virus , the NTC had provided access from anywhere to the National Information Technical Board (NITB) for e-Office users to ensure work from home during Covid-19 pandemic," he said, sharing the achievement of the organization.
He said NTC, being the official ICT service provider had successfully arranged PM's address to World Economic Forum (WEF) on November 25 via video link.
He said the NTC was also providing Video Conference (VC) facility, Data Center (DC) services and webhosting facilities to the federal government.