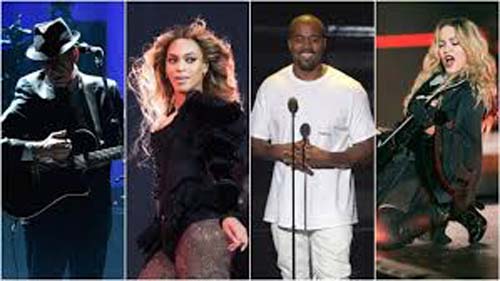 The rise and rise of celebrity culture
Yossi Mekelberg
The line between fame and infamy can sometimes be blurred, and history has always loved heroes, if sometimes only to eventually knock them off their pedestal.
However, since the closing decades of the last century a culture of celebrity has emerged that is quite a departure from, or at least a variation of, what used to be meant by being famous. Fame used to be one of the outcomes of a distinctive achievement or excellence in some field of human activity that would be followed by widespread appreciation and possible admiration. The state of celebrity is fundamentally different. Although it can include the more traditional rise to fame, much of it is about being widely known — for being known, almost instantly, regardless of any success or accomplishments, and most certainly not for any achievements that have had a lasting or positive impact on society.
Much of this phenomenon was initially triggered by the emergence of the silver screen and then TV, which by their very escapist nature made those appearing on them the objects of adulation, and allowed those watching them to come as close as they would ever be to fame and glamor, if only for a fleeting moment.
Multiple 24-hour channels and the introduction of reality television have enhanced this instant experience of fame and spread it to a wider audience, while social media has opened the floodgates to an army of self-proclaimed influencers. One can become an instant celebrity simply by the sheer volume of followers on platforms such as Instagram, Facebook and YouTube. It is possible to see this state of affairs as a diffusion of power and influence in society and an empowering of increasing numbers of people, especially youth.
Alternatively, one could claim that it has contributed to the dumbing down of the social discourse and the rise of populism. Both views have an element of truth, depending on the issue and the messenger, yet it is the number of followers that determines celebrity status, rather than the quality — their depth or basis in fact — of their online posts.
One important aspect of celebrity culture is the role of celebrities in charity work. It is easy to be cynical and argue that much of this boils down to mere publicity stunts aimed at enhancing an individual's celebrity status and thus commercial marketability. Cynicism aside, however, many are doing a stellar job in highlighting essential, but often neglected and underfunded, issues for the betterment of our societies.
In an ideal world, good causes would receive generous support for the sheer merit of the work they do, whether alleviating poverty; providing medical help, housing or education; empowering the powerless; promoting the causes of human rights, and peace and security; or publicizing environmental issues. Few charities would refuse the endorsement of a movie or pop star, or reject the temptation of a star-studded gala event to open our hearts to a cause and, no less significantly, encourage us to donate handsomely in the presence of A-list or even lower league celebrities.
The list of celebrities who support worthy causes is long. However, the man of the moment, and justifiably so, is Marcus
Rashford, the skilful forward who plays for English Premier League side Manchester United (a club which, in the interests of full disclosure, I should mention that I don't support). His backing of FareShare, the UK charity that combats hunger and food waste, helped provide more than 4.2 million meals for children and families facing severe food insecurity amid the coronavirus pandemic.
What sets Rashford apart from other celebrities is his choice of cause, and his readiness to take on politicians with the same courage and turn of speed he shows on the pitch. But, most importantly, he comes across as genuine and natural. This is because his charitable activism concentrates on the very issues that affected him during childhood, shaping his values and social outlook.
Rashford grew up witnessing deprivation and homelessness that robbed so many of the chance to fulfil their potential. His experience being raised on a housing estate in an area of Manchester once described by The New York Times as an "extreme pocket of social deprivation and alienation" gave him an awareness of the lack of social justice, and the insight that to rely on government to invest in these communities beyond the basics, if at all, is to rely on something about as likely as a sunny day in England's North.
Rashford's activism has revealed another side of celebrity culture — that governments are beginning to feel uncomfortable, even threatened, when their shortcomings and bias against the poor are exposed. As a young celebrity who has acquired fame not only for his performances on the football pitch but also as a campaigner for social causes, he represents something so authentic that some of the right-wing chattering classes, along with members of the Cabinet and their mouthpieces in the media, feel the need to criticize and discredit him.
Marcus Rashford's activism has revealed that governments are beginning to feel uncomfortable, even threatened, when their bias against the poor is exposed.
Rashford challenges them because he connects with segments of society they can't reach, enabling everyone to see who truly cares about reducing food insecurity, homelessness and poor education, and who merely pays lip service to the idea. It is voluntary work that compensates for the indifference and failure of local and national government to prevent so many young and old from going through the day without a proper meal, and Rashford has become the face of this work.
This is where celebrity work is at its best. It attracts attention to the right causes, generates support for the efforts of many thousands in the NGO sector, and in this case yields real results.
Rashford, who enjoys enough limelight through playing for one of the world's most famous clubs as well as the England national team, has less need to rub shoulders with politicians or please those in the mainstream media in order to accomplish his charitable goals. This might irritate such people, but nevertheless in achieving his goals he looks like becoming the standard-bearer of modern celebrity in support of good causes.
The writer is professor of international relations at Regent's University London, where he is head of the International Relations and Social Sciences Program. He is also an associate fellow of the MENA Program at Chatham House.