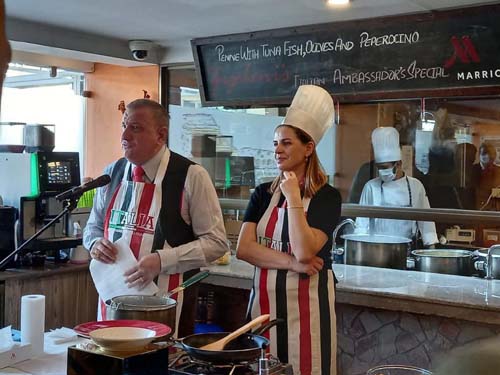 Ambassador Andreas Ferrarese, Albana Ferrarese host lavish lunch party to celebrate Italian cuisine
Newswire
Islamabad: Italy's Ambassador to Pakistan Andreas Ferrarese and his wife Albana Ferrarese on Thursday hosted a lavish lunch party for the Italian and Pakistani friends here.
Italian cuisine has come around to be one of the most popular cuisines across the world. Countless bistros and pizzerias around the globe feature Italian dishes on their menus.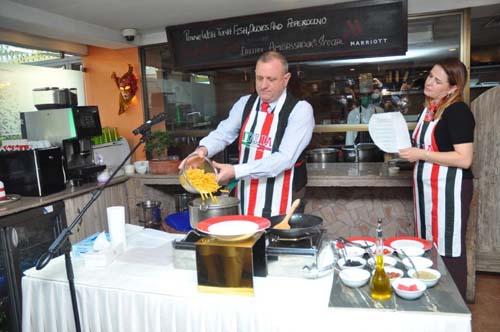 But what exactly goes into the making of an authentic Italian pizza straight from a home in the country? And how about the Neapolitan and Tuscan traditions of Italian cooking?
The Italian envoy inaugurated the new edition of the World Week of Italian Cuisine with some mouth-watering recipes.
Everybody was honoured to be treated personally by the Ambassador and his wife as the guests explored one option after the other. The gathering was not as big as it would have been under normal circumstances. The COVID-19 forced the hosts to cut the guest-list under the SOPs.
Traditionally, the week-long event starts from November 23 to 27 and concludes with a gala event on November 28. The event is dedicated to celebrating Italian food with a string of events involving fun, food and more.
For the enthusiasts of Italian cuisine, there are different workshops and digital events. This year, due to the on-going pandemic, the week of Italian cuisine focussed entirely on the theme of home-cooking.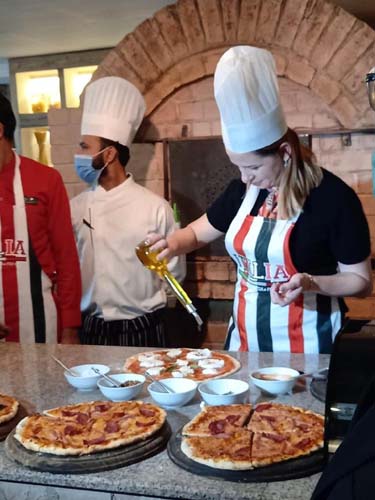 Speaking during the event, the Italian Ambassador welcomed the guests to the celebrations of the Italian cuisine. He said this week all the Italian Embassies, Consulates, Cultural Institutes and Trade Offices around the world celebrated the Italian cuisine and traditions and Italy's high quality agri-food products, as well as the Mediterranean Diet.
Ambassador Ferrarese also highlighted the tradition of the Italian Aperitivo: The cultural ritual aiming at whetting the appetite and meeting friends.
At the end of the two-hour party, the envoy and his wife thanked the guests and promised to keep the tradition alive.