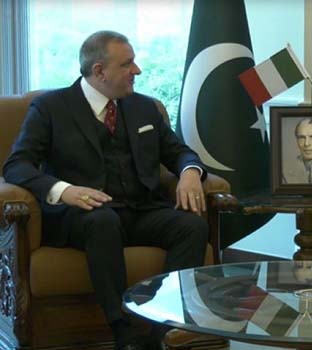 Ambassador Andreas Ferrarese discusses Pakistan-Italy ties with Naval chief
Newswire
Islamabad: Italian Ambassador to Pakistan Andreas Ferrarese called on Chief of Naval Staff Admiral Muhammad Amjad Khan Niazi in Islamabad this week and exchanged views on bilateral relations.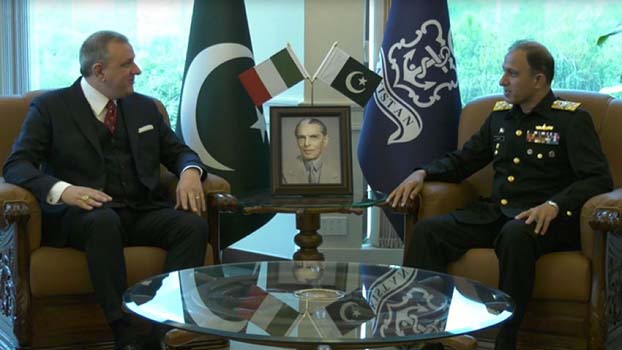 According to the spokesperson of the Pakistan Navy, Ambassador Andreas Ferrarese visited the National Headquarters Islamabad and called on Chief of the Naval Staff Admiral Muhammad Amjad Khan Niazi.
"Both the dignitaries discussed matters related to mutual interests, regional security, and bilateral collaborations," the spokesperson added.
Pakistan and Italy enjoy fraternal friendly relations and share mutual interests in diverse field, besides strategic perception on issues of mutual interest. There are over 100,000 Pakistanis living in Italy, mainly living in the cities of Milan and Brescia.
Pakistanis in Italy form one of Europe's larger Pakistani diaspora communities. They are instrumental at root of Pakistani cultural integration in Italy which triggered unique solidarity with Italian media during natural disasters in Pakistan namely earthquake to floods.