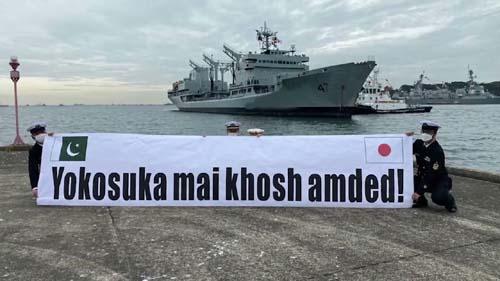 Pakistan Navy Ships visit Yokosuka Port, Japan
Staff Writer
Islamabad: Pakistan Navy Ships PNS Shamsheer and PNS Nasr visited Yokosuka Port, Japan to participate in the International Fleet Review in connection with the 70-year celebrations of the Japanese Maritime Self-Defense Force.
On the occasion, Naval Chief Admiral Muhammad Amjad Khan Niazi observed the Fleet Review along with the heads of naval forces of other countries.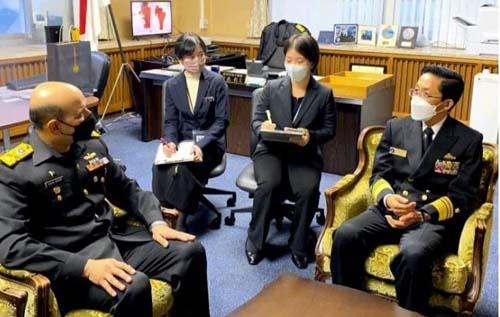 He also attended the 18th Western Pacific Naval Symposium, aimed at strengthening cooperation between the navies of the world.
The Naval Chief held important meetings with Japan's top military leadership, heads of the Royal Navy of United Kingdom, Australia, Bangladesh, Canada, Colombia, Indonesia, the Philippines, Thailand, South Korea and Singapore.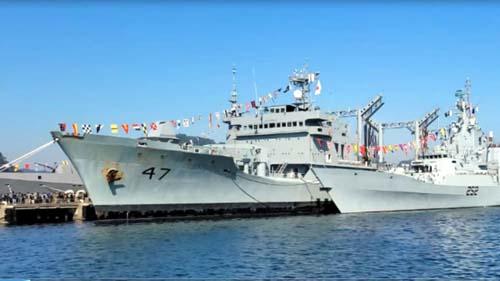 During these meetings, matters of mutual interest and bilateral maritime cooperation were discussed.
The visit of the Naval Chief and the participation of Pakistan Navy Ships in the International Fleet Review will further promote bilateral cooperation with the navies of other countries for regional and global maritime security.