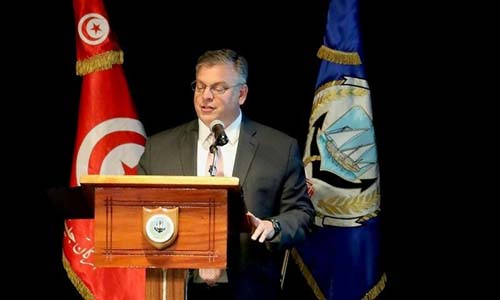 US helping Khyber Pakhtunkhwa in health, education sectors: Ambassador Donald Blome
Peshawar: US Ambassador to Pakistan Donald Blome said this week that the US, in collaboration with the federal government, was helping Khyber Pakhtunkhwa improve health and educational facilities, strengthen the rule of law, develop agriculture sector and ensure women's empowerment and economic development.
"Through a donation of $130 million from American people, the US government has completed Gomal Zam Dam, which increased Pakistan's energy capacity by 17 megawatts, which is enough to power over 20,000 houses," the US envoy said in an interview.
According to Ambassador Blome, the project helped farmers in Dera Ismail Khan and Tank districts to cultivate more than 191,000 acres barren land through the region's first reliable water supply system that doubled agricultural production thereby creating economic opportunities for 30,000 households.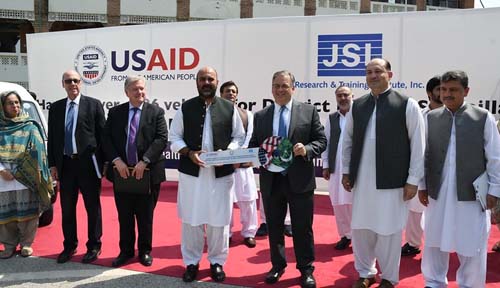 He said the money donated by people of the US is being spent through the USAID Mission in Pakistan through which 1,300km roads, including 652km highways, 35 bridges and two tunnels along the border region in addition to 1,240km roads in newly-merged tribal districts, had been constructed.
He said a total 1,300 regional water projects completed to provide drinking water, irrigation besides spending $2.6m renovating of 28 regular stations, training and construction of 420 facilities to boost up the rule of law.
Ambassador Blome said the US also trained 14,000 teachers and provided three million books to benefit 600,000 students along with assistance in area of higher education under which 8,500 university scholarships and competitive grants were awarded to deserving Pakistani students pursuing careers in agriculture and business management.
He said the US constructed 229 schools and rehabilitated more than 1,000 damaged due to militancy and natural disasters and thus, benefiting more than one million students.