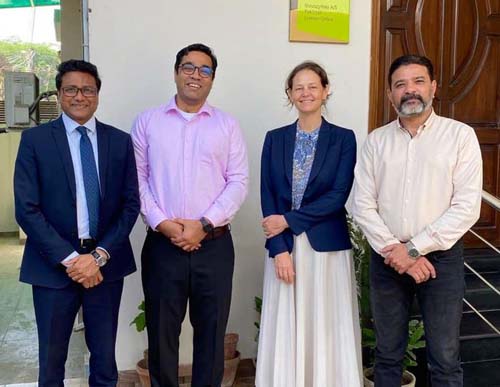 'Wishing everyone a peaceful EidulFitr': Lis Rosenholm
Newswire
Wishing everyone a peaceful #EidulFitr. May it herald a time of greater mutual understanding, prosperity and happiness for all!
I would like to express my utmost appreciation for the Pakistani people who have given me a warm welcome. It is truly an honor for me to take up my assignment as the Ambassador of Denmark to Pakistan.
The political, economic and cultural relations between Denmark and Pakistan are longstanding, reliable and forward-looking. One of the most important tasks of the Royal Danish Embassy in Islamabad is to bring our interests together in a fair and mutual dialogue.
Strong international cooperation is important as ever. I aim to expand mutual-beneficial opportunities for Pakistan and Denmark in the recovery from the coronavirus crisis promoting a sustainable and resilient economy in closer harmony with the natural world. I will explore how Denmark and Pakistan can work closer in health, renewable energy, water, food, climate change, gender equality – just to mention a few areas.
I believe that it is essential to build a wide range of partnerships to enhance ties between our countries – across our governments, businesses, academia, artists; community based organizations and not least people. We will always base our contacts on mutual respect, understanding and open dialogue.
Together with my excellent Embassy team, I look forward to engaging with you in developing and strengthening the important ties between Pakistan and Denmark.
Let us join hands and build a green and prosperous future!