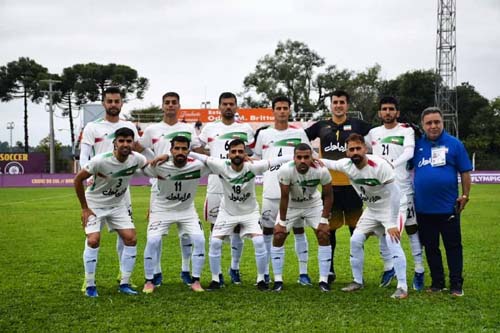 Iran football beats Italy in 2021 Deaflympics
Staff writer
Islamaad: Iran football team defeated Italy 2-0 in its opening match in the 24th edition of the Deaflympics on Saturday.
Ali Akbar Ahmadvand and Alireza Basij were on target for Iran.
Iran is drawn in Group B along with Brazil, Netherlands, Italy and Cameroon.
The Deaflympics had initially been scheduled to take place from December 5 to 21 in 2021, but was postponed due to COVID-19 complications.
There are 209 events in 17 sports on the Deaflympics program.
Athletics, badminton, cycling, golf, judo, karate, orienteering, shooting, swimming, table tennis, taekwondo, tennis, wrestling, basketball, football, handball and volleyball are the 17 sports.
The last summer Deaflympics took place in 2017 in the Turkish city of Samsun.