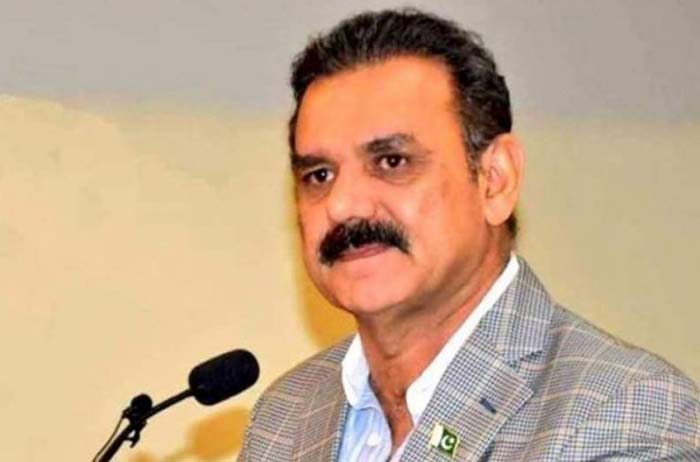 Clusters of Technical Institutes to be established in SEZs: CPEC Authority chief
Gwadar Pro
Islamabad: Chairman China-Pakistan Economic Corridor (CPEC) Authority Lt. General Asim Saleem Bajwa (retd) has said that clusters of Technical Institutes would be established around the new Special Economic Zones (SEZs) under the multi-billion-dollar CPEC.
The CPEC Authority chief said the new clusters would help creating scores of new jobs. Bajwa said preparing youth for jobs in CPEC projects "is our top priority under comprehensive plan." In a tweet, he said Gwadar Technical Institute to cater for new industry in free zone (Gwadar Port Free Zone) was coming up fast.
Iron Brothers, Pakistan and China, have agreed to establish six modern technical and vocational training institutes along the route of CPEC.
These institutes would be established at Gilgit, Mansehra, Abbottabad, Dera Ismael Khan, Quetta and Gwadar.
The CPEC would not only open the new vista of progress and development in Pakistan but also create a number of employment opportunities for Pakistani youth.
The skilled workers would play a pivotal role in poverty alleviation and socio-economic uplift, the sources added.
The ties between China and Pakistan under the Belt and Road Initiative (BRI) known as the 'project of the century' has drawn the attention of investors from across the world.
The CPEC project as part of BRI is beginning to transform Pakistan's infrastructure and economy as well as improve ties with China. In turn, this will change Pakistan for the better in almost all areas be it in education, infrastructure, the economy and lifestyle of Pakistani people, etc.
The second phase of CPEC has been kicked off, which focuses on industrialization, socio-economic development, agriculture modernization, and tourism promotion.
The 27 priority projects of social development have already been finalized under CPEC of which 17 were launched in the first half of 2020.
To bridge the supply and demand gap of technical skilled labor required for projects going ahead under CPEC, the Education sector is also one major area to be improved upon.
This includes the building of universities for high-end education, the establishment of various research and development wings and technical education and training for building manpower.
Former Chinese Ambasador to Pakistan Yao Jing had said that China will provide 1800 training opportunities to Pakistan, help build and upgrade 50 schools, 50 vocational training centers and 30 hospitals across Pakistan.
"Besides this in the coming next three years Pakistani students will also benefit 20,000 scholarships provided by China in order to strengthen their cooperative partnership in the social sector," he had said.
The Ministry of Ports and Shipping is establishing Pak-China Technical and Vocational Training Institute at Gwadar in a bid to create skilled people for the economy and maintenance of the deep-sea port.
"The institute will help fulfill technical and skilled manpower requirements of the port after the development of industrial projects including the Gwadar Port Free Zone, Export Processing Zone, and other industrial and port-related projects," an official in the ports and shipping ministry said.
Meanwhile, the CPEC Consortium of Universities was founded in Islamabad in August 2017 and established special schools to promote business-to-business linkages between China and Pakistan.
They will also assist in researching the relocation of some Chinese businesses in special planned industrial parks in Pakistan. The CPEC Consortium of Universities has vowed to enhance cooperation in the fields of business studies, science, and technology for the benefit of the societies of the two countries.
According to the Chinese embassy nearly 30,000 Pakistani students are studying in China with more than 7,000 scholarships. At present, five universities in Pakistan have established Confucius Institutes, and 58 universities have joined the consortium.
China is also helping Pakistani students get good quality education by offering sponsored scholarships in various disciplines including applied sciences and social sciences.
It is also believed by experts that CPEC has the potential to revamp the education system in Pakistan by promoting distance and e-learning in the country.