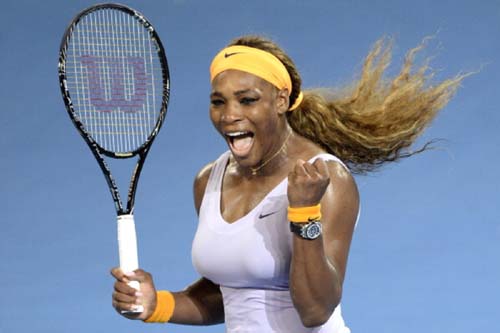 This is how Serena Williams makes money
Purav Joshi
New York: Everybody knows about the American tennis sensation Serena Williams, but not many know about her business off the court. Apart from being the former World No. 1 tennis player, the 39 years old American is a genius investor. With her diversified portfolio of businesses, she has gained the reputation of being a true American soul and is a self-made businesswoman.
Serena has been an inspiration to women everywhere through her tennis. On the business side of things, her presence in the business world is not new. Fueled by passion and the need to seek challenges, the American started S by Serena, a complete e-commerce clothing line in 2018. Catering to women of color and those from the minority, she has been a constant voice of the unheard.
The 23-time Grand Slam champion is a fierce tennis player and a fiercer woman. She unleashed an idea built over six years and named it Serena Ventures this summer. This is an enterprise designed to help minds that can bring a change in the world, and Serena is already in the business of billions. Currently, her venture has 30+ new startups ranging from many different businesses. The project helped Serena invade the Forbes' America's Richest Self—Made Woman: 2020 issue.
"The success of every woman should be the inspiration to another. We should raise each other up. Make sure you're very courageous: be strong, be extremely kind, and above all be humble," said Serena Williams.
Building a successful career in tennis and business both is not for all, but for Serena, it is all she wants. With a desire to play for many years to come, she also aims at making her business grow exponentially. From e-commerce and fashion to food and health, Serena is all over the place both on and off the court.
A member of the Board of Directors of Poshmark and SurveyMonkey, Serena also has a jewelry line in her own name. She, along with American rapper Jay Z, has an investment in Indonesian coffee-line Kopi Kenangan. Additionally, she has ownership in the aforementioned S by Serena clothing line and a capital firm known as Serena Ventures. The American also her money pooled in the American football team Miami Dolphins and in the UFC.
Considering new and upcoming businesses as America's major undertakings, Serena also invests in these. Her wisdom in the matter of money is equal with her incredible tennis skills. She urges people to strive, co-ordinate, invest, and believe to find the desired success.
The 4-time Olympic Gold medallist is an icon beyond tennis. As she grows in her work consistently, Serena Williams is sure to turn into an even bigger brand than she currently is now.