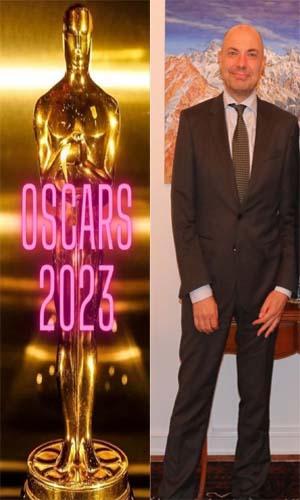 Ambassador Jakob Linulf delighted to see three nominations from his country for Oscar 2023
Staff Writer
Islamabad: Ambassador of Denmark to Pakistan Jakob Linulf this week expressed delight to see three nominations from his country for the Oscar 2023.
"Great News! Three Nominations in Oscar 2023. 'A House Made of Splinters' is nominated for best documentary, 'Ivalu' is nominated for best live action short film, & film editor Mikkel E.G. Nielsen is nominated for his work! Wishing you all good luck! Bring it home," he tweeted.
As the new year for the film industry begins, the Academy Awards (Oscars) have finally announced the nominees for this year's ceremony.
The ceremony will take place on March 12 at 8:00 p.m. It will reflect the most influential and highest acclaimed movies of 2022.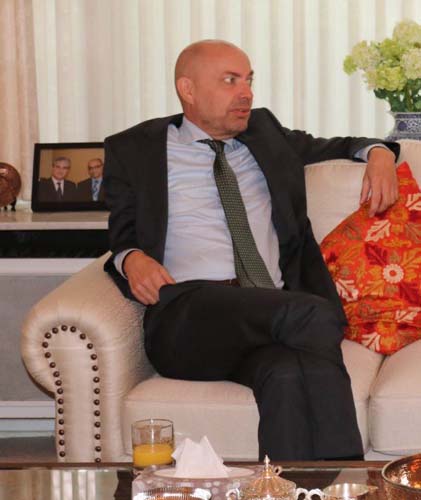 With 11 nominations, "Everything, Everywhere, All at Once" has the most nominations for this year's award season. "Everything, Everywhere, All at Once" has been listed as one of the best movies of last year on the December issue of The Penn. "Everything, Everywhere, All at Once" was closely followed by "All Quiet on the Western Front" and "The Banshees of Inisherin," both scoring nine nominations.
All three films are contenders for the Best Picture Award, the most prestigious award in the ceremony. They are joined by "Top Gun: Maverick" and "Avatar: The Way of the Water," the two highest-grossing movies of 2022. Other best picture nominees include the musical biopic "Elvis," "the Triangle of Sadness," "Women Talking," "Tár," and Steven Spielberg's semi-autobiography, "The Fabelmans."
This year's edition of the Oscars marks an important decision for the Academy. "Tár," "The Fabelmans" and "The Banshees of Inisherin" have all received marvelous reviews by specialized critics but were a tremendous failure in the box office. On the other hand, "Avatar 2" has had a decent, but not wonderful, reception amongst critics but has been a commercial success. In previous editions it would have been a no brainer to determine which kind of movie the Academy would favor, given that, traditionally, box office numbers have had little-to-no impact on the Academy's decision. However, as their viewership ratings decline at a steep rate every year, some believe that the Academy might start to embrace box office successes that have moderate-to-positive reviews, over indie darlings that have wonderful reviews.
However, the award ceremony this year might rely on something other than blockbuster movies to boost its audience. As pointed out by Variety Magazine, people love comeback stories and this year's edition has not only one, but two comeback stories to entertain the public.