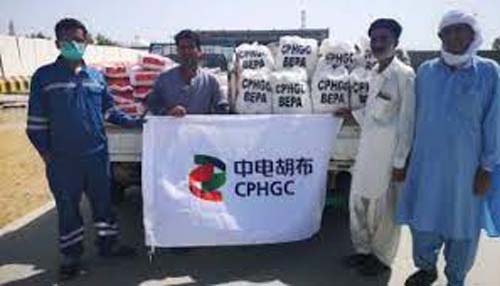 CPHGC donates tents and ration bags to the people of Balochistan
Newswire
Islamabad: China Power Hub Generation Company (Pvt.) Ltd. donated 100 waterproof tents and 100 ration bags with ready-to-cook food to the local administration of Hub town in aid of the people of Balochistan who are suffering the calamitous consequences of unusually heavy monsoon rains that has devastated the local communities. Each ration bag included 10 kgs of flour, ghee, sugar, rice, lentil and tea.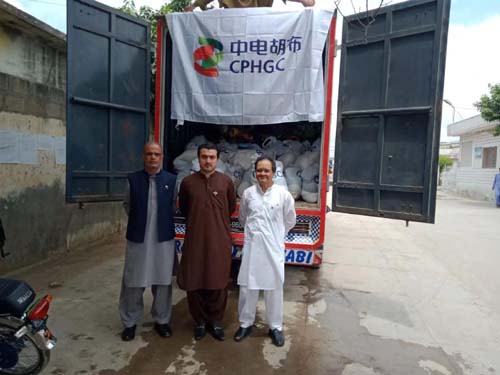 The donation was handed over by a CPHGC delegation to Syed Samiullah, Assistant Commissioner Hub, at his offices. In his note of appreciation Assistant Commissioner, Hub, graciously accepted the timely donation and thanked CPHGC for its continued support in times of need.
Following the distribution, Mr. Ren Lihui, CEO, CPHGC said, "In this time of need CPHGC has stepped forward to assist the local administration in its ongoing relief operations in order to ensure provision of better facilities are provided to the people in need. As part of CPHGC's CSR initiatives, we have been at the forefront of working with the local administration during times of crises and providing relief to the people of Balochistan."
CPHGC's active CSR program has contributed to a number of sustainable CSR initiatives that have helped better the lives of the people benefiting from them. These include the Floating Fishermen Jetty at Allana Goth; solar water pumps in Chaghi, the Clean Hub City program; training of local students and provided them with employment at the Plant; providing relief supplies during times of Covid.