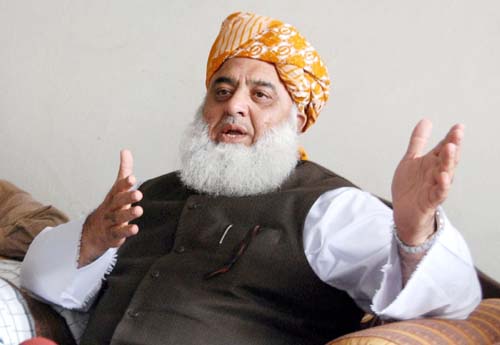 Fazl says politicians have to look at their mistakes too
Staff Writer
Quetta: Pakistan Democratic Movement (PDM) President and Chief of Jamiat-e-Ulema Islam (F) Maulana Fazlur Rehman has said that Pakistan is an Islamic country and legislations are carried out on the basis of the Holy Quran and Sunnah, adding that Pakistan's Constitution stands on four pillars.
He said this while addressing a condolence reference held in the memory of late Balochistan National Party-Mengal (BNP-M) chief Sardar Ata Ullah Mengal organized by the Balochistan National Party on Sunday.
"I still say the democracy has been continuously weakened day by day. Because we have become self-interested politicians. We have to look at our mistakes too," he said.
Fazl recalled that Sardar Ata Ullah Mengal had old friendship with his father Mufti Mahmud.
The participation of the people in the state system is in the Constitution, he observed.