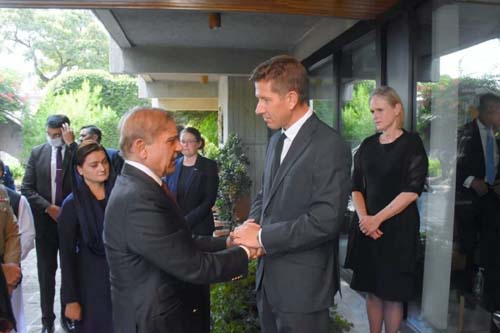 President, PM visit UK HC to condole over Queen's death
Staff Writer
Islamabad: President Dr Arif Alvi and Prime Minister Shehbaz Sharif this week separately visited the British High Commission to offer condolences on the demise of Queen Elizabeth-II, who passed away on after 70 years reign.
They also met with British High Commissioner Christian Turner and expressed grief over the Queen's death on behalf of the government and people of Pakistan. They also recorded their remarks in the condolence book placed at the high commission.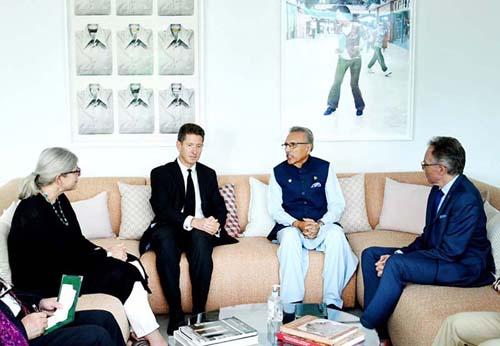 "Her sad passing away marks an end of an era spanning over a period of seven decades which was characterized by Her Majesty's graceful service to the British people and the Commonwealth," the president wrote in the condolence book.
"Her Majesty's life was devoted to public service and she performed her duties with dignity. I will always cherish my memory of seeing her as a 12-year-old when she came to Pakistan in 1961," Alvi added. "She was a symbol of poise, grace and dignity."
While talking to the high commissioner, the president said the late Queen's "unwavering commitment to duty, her patronage to charities to uplift the less privileged people and her continued efforts to promote peace around the world were exceptional".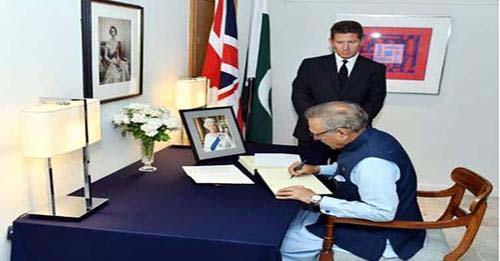 Separately, writing in the condolence book, Prime Minister Shehbaz Sharif said that besides her services for the public interest, the Queen remained a symbol of unity and brotherhood. Information Minister Marriyum Aurangzeb also accompanied the prime minister.