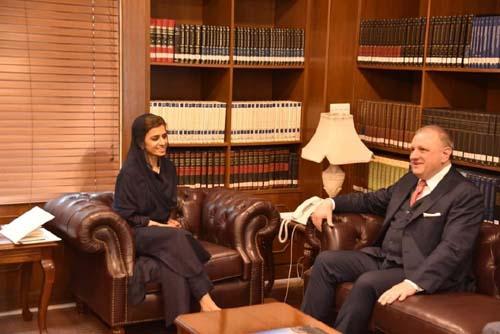 Ambassador Andreas Ferrarese leads massive campaign to multiply Pakistan-Italy trade ties
Staff Writer
Islamabad: Ambassador of Italy to Pakistan Andreas Ferrarese is leading a massive campaign to multiply Pakistan-Italy trade ties.
Under the Ambassador, the Italian embassy in Islamabad and its consulates are facilitating the Pakistani traders and easing the visa facilities.
At a time when Pakistan's economy is struggling with ever widening trade deficit, some of our export markets are displaying exceptional growth.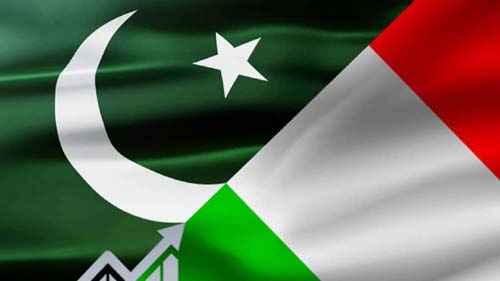 Italy is among the countries where Pakistan's exports have been rising phenomenally despite the tough market conditions caused by the COVID health emergency.
Italy has become 'billion dollar' export market for Pakistan for the first time ever. In the last three years, despite the pandemic driven market disruptions, Pakistani trade with Italy not only recovered from the deficit but has turned around to post a trade surplus of half a billion dollar.
This remarkable achievement owes much to the resilience and dynamism of Pakistani entrepreneurs in the export sector, ably supported by Italian embassy in Islamabad and Pakistan embassy in Italy.
From an increasingly diversified export basket, home textiles, leather, rice, plastic products, surgical instruments, general fitness equipment and auto-parts have been the top performing product lines. In the wake of the pandemic led health consciousness, Pakistan's exports of articles of general fitness have also increased by over 100 percent, while export of plastic products has increased 356 percent, making Italy Pakistan's 4th largest export destination for plastic products.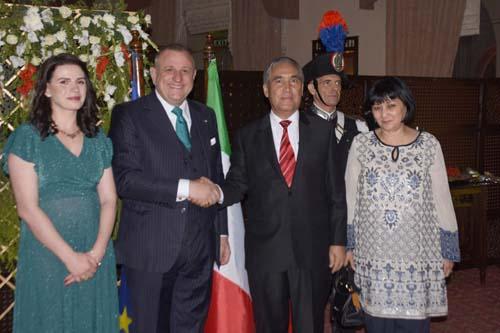 Pakistan also further improved its position as the market leader in rice sector with its exports increasing by another 31 percent.
Ambassador Andreas Ferrarese said his aim was to turn the Pakistan-Italy friendship into a partnership to the benefit of both the countries.
"The two countries have a great potential to enhance trade and business ties. I am sure the coming months and years will be even more fruitful for the two countries relationship," he added.