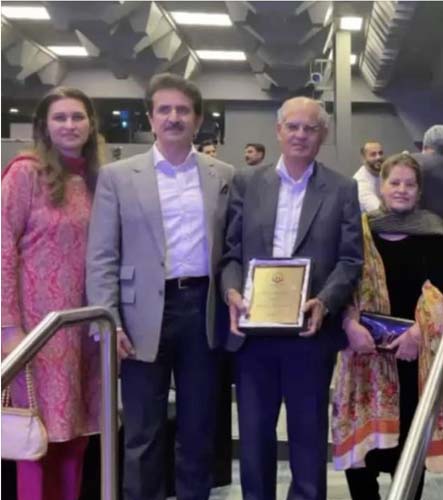 Zahid Hafeez Chaudhri congratulates Zafar Hussain Shah on winning life achievement award
Canberra: Pakistan High Commissioner to Australia Zahid Hafeez Chaudhri this week congratulated Editor-in-Chief Sada-e-Watan Zafar Hussain Shah on winning the life achievement award.
"Congratulations @Syedsadawatan for another life time achievement award – Zafar Hussain Shah, Editor in Chief Sada-e-Watan, has been serving the Pakistani community for over 3 decades through dedicated coverage of community news," the envoy tweeted.
Sada-e-Watan Sydney has been a leading media entity for over 20 years after it was established in 1993 by Syed Zafar Hussain.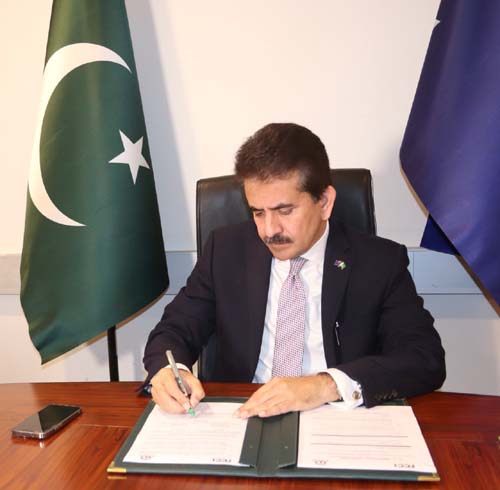 The newspaper is published in Sydney and is a key source of information for the Australian-Pakistani community. It features many guest writers and primarily covers Pakistani community news. Sada-e-Watan Sydney was originally a printed newspaper before it was made an online only publication in 2005.
Sada-e-Watan Sydney is a non-profit publication which does not accept any form of donation, advertisement or grant. Many respected celebrities, politicians, businessmen, doctors, lawyers, diplomats and other officials have appeared in Sada-e-Watan Sydney.