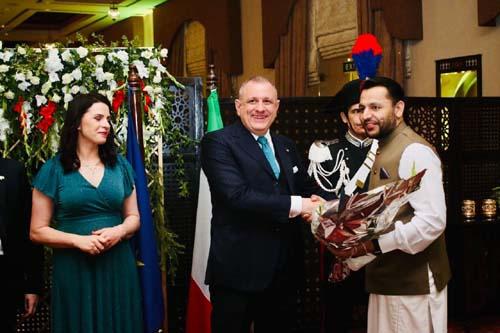 "Olive Culture" project worth €1.5 million to be executed in 26 months: Ambassador Andreas Ferrarese
Staff Writer
Islamabad: Ambassador of Italy to Pakistan Andreas Ferrarese said this week that the "Olive Culture" project worth €1.5 million shall be executed in 26 months in suitable areas by CIHEAM Bari in cooperation with the Ministry of National Food Security and Research (MNFS&R) through the Pakistan Oilseed Department.
In a statement, he said that Pakistan had a lot of potential for olives and the country could earn foreign exchange by increasing olive production and using it for commercial purposes.
He further said that fair trade was going on between the two countries at present. Pakistan's overall exports to Italy were worth $ 763 million, its overall imports from the country were worth $754 million.
Ambassador Andreas Ferrarese said that Italian olives were the best in the world in terms of quality. Pakistan could import olives from Italy which were very good for human health, he said.
The envoy said that the Pakistani business community in Italy could play a very important role in that regard.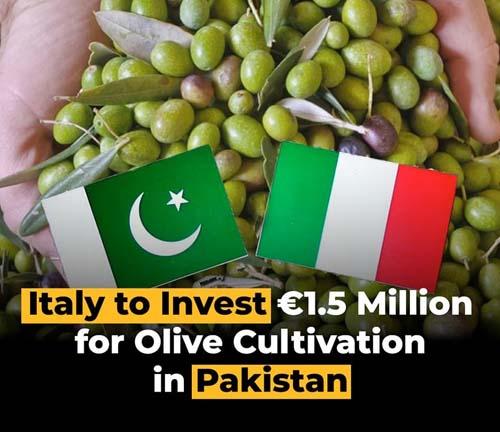 Ambassador Andreas Ferrarese said that Italy was investing in a project worth €1.5 million for olive cultivation and growth in Pakistan.
The Ambassador said that Italy had always played a vital role in helping Pakistan to develop olive cultivation and technical expertise.
Olives, he said, were an integral part of the entire Mediterranean civilization without which life and culture would be incomplete. He said that olives were a special gift of our Mediterranean culture, which were a part of the culture of the region.
The Ambassador said that Italy had always supported Pakistan's journey in the field and "We are happy to continue with an aim to develop a sustainable, modern and rich olive culture in Pakistan."