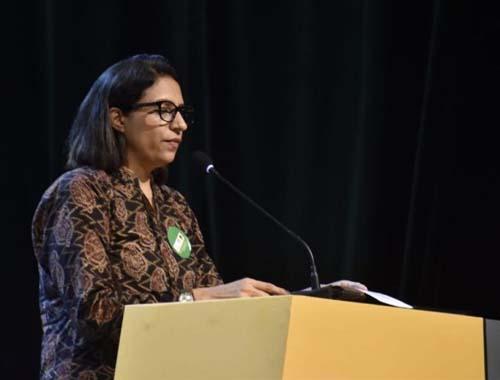 UK aid funded event organized for girls' education
Staff Writer
Islamabad: The International Rescue Committee , under the "Teach and Educate Adolescent Girls with Community Help" project funded with UK aid from the British people, this week organized an event "Educating Girls in Balochistan" at the Pakistan National Council of the Arts.
Shabnam Baloch, Country Director, IRC while speaking at the event said "In order to eradicate the barrier to girls' education in Balochistan, collaboration of all the stakeholders, policymakers, practitioners, academia, and civil society is the dire need of the hour."

In this regard, a coherent gender-sensitive approach to education service delivery is needed that addresses demand-and-supply-side barriers to girls' education.
Graham Gass, Group Head – Health and Education, British High Commission, Islamabad, expressed during his remarks that, "The UKAID funded Girls Education Challenge TEACH (Teach and Educate Adolescent Girls with Community Help) Programme has supported up to 29,000 out-of-school girls in Balochistan-providing accelerated learning programmes and vocational skills and helping to address the limiting social norms and barriers faced by girls in accessing quality education.
A theatrical performance by Tekrik-e-Niswan, led by Sheema Kermani, was performed on barriers that girls in Balochistan have to face on a daily basis just to reach school.
The play covered barriers like non-availability of nearby schools in the community, lack of availability of WASH Facilities, boundary walls, and female teaching staff in schools.
The panel discussion concluded that such discussions are critical for cross organizational learning because there is a lot of commitment and there is a lot of talk about the importance of girls' education.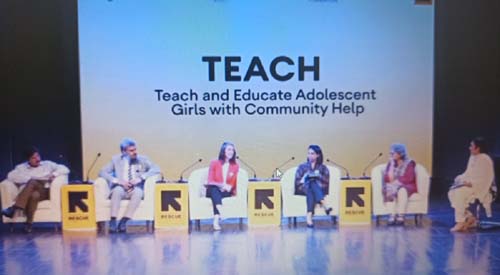 Anne Flaker – Director, Office of Education, USAID stated, "With an estimated 22.6 million children (aged 5 to 16) out of school, Pakistan is facing an education crisis. This education concern is disproportionately affecting girls, who make up two-thirds of out-of-school children.
Sher Zaman- Managing Director, Balochistan Education Foundation during the panel discussion shared that in order to remove barriers to girl's education in Balochistan, female teachers from the surrounding districts should be incentivized where there is significant shortage of female teachers, hindering basic operations of existing schools.
The event was attended by representatives of USAID, World Bank, Japan International Cooperation Agency, Ministry of Federal Education and Professional Training, Health Education and Development Society (HEADS), Qatar Charity, Society for the Advancement of Education (SAHE), Institute for Development Studies and Practices (IDSP), Balochistan Education Foundation, academia, students, members of civil society and other notables.