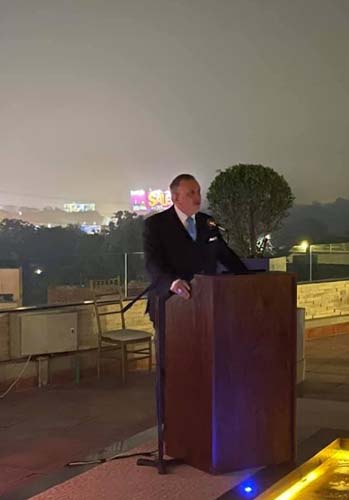 Ambassador Andreas Ferrarese welcomes growing trade between Pakistan and Italy
Staff Writer
Islamabad: Italy's Ambassador to Pakistan Andreas Ferrarese this week welcomed the growing trade between Pakistan and Italy.
Speaking to Covert, the envoy said the two countries have a great opportunity to take the trade ties to higher levels.
Earlier, Pakistan`s Ambassador to Italy, Jauhar Saleem said that Italy is set to become a $1 billion export market for Pakistan this year.
Saleem shared that Pakistan has posted a trade surplus of $372 million during the financial year 2021-22 (July-March), which is 65 percent higher than the previous year.
Despite the difficult conditions due to the pandemic, Pakistan has registered an impressive growth of 41 percent in FY 2021-22 (July-March) as compared to the corresponding period. The Ambassador informed that Pakistan's exports to Italy reached an all-time high of $805 million during the first 9 months of this financial year. The value-added sectors were the main drivers of this growth which produced a trade surplus of $372 million. Italy is expected to be a $1 billion export market for Pakistan in FY 2021-22.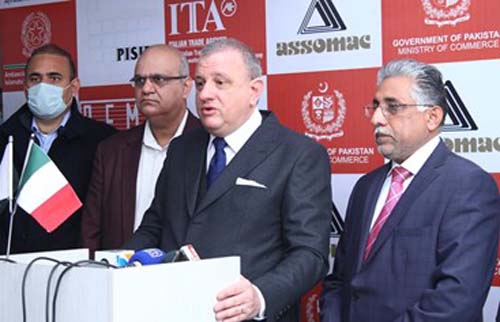 The Pakistani Ambassador stated that despite the false and fabricated Indian claim over Basmati`s exclusive Geographical Indication (GI) rights in the EU and Italian market, Pakistan maintained its position as the market leader in rice export to Italy with 38 percent share, whereas India supplied only 12 percent of the total imported rice in Italy. He also shared that following the Brexit, Italy is now home to the largest Pakistani diaspora in the European Union (EU).
In FY 2021-22 (July-March), workers' remittances from Italy reached $639 million, which marks a 48 percent increase over the last year, and is an all-time high figure, making Italy Pakistan`s biggest source of remittances in the EU and the 7th largest in the world. He expected the growth streak to continue in the last quarter of this financial year to take workers' remittances from Italy to around $1 billion.
In the area of investment, industrial and technological cooperation, Ambassador Saleem mentioned the various ongoing initiatives and informed that Italian firms were keen to invest in the fields of energy, food processing, leather, textile, construction, and furnishing.
Italian Ambassador Andreas Ferrarese recently met Pakistani business delegations and discussed prospects for improving bilateral trade and economic relations between the two countries.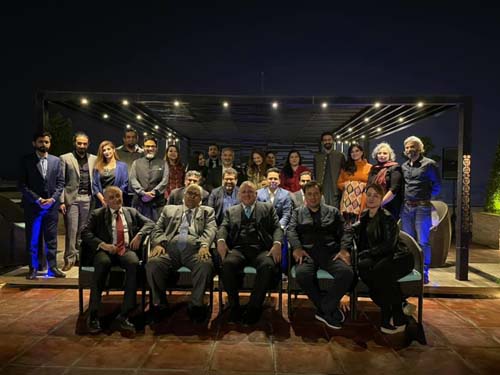 He said Pakistan could achieve multiple benefits for its economy by developing close cooperation with Italy. "More awareness in the Italian business community about Pakistan will help in enhancing trade relations."
He suggested the business community to focus on value addition of its products, saying Italy could help it with its advanced technology in various fields including marble and tourism.
The envoy said Pakistan has huge reserves of marble and granite and Italian technology would help it to produce value-added marble products and boost their exports.