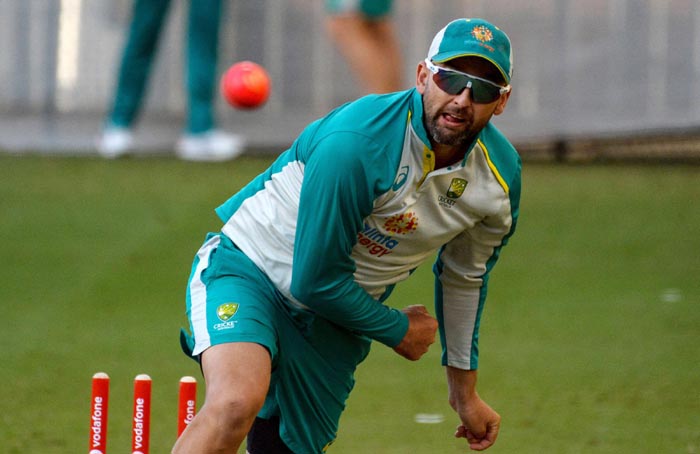 Root sheds light on England's pink ball strategy
Andrew Ramsey
Despite their recent record in day-night Test matches proving even more problematic than their dual batting capitulations at the Gabba, England captain Joe Root believes adapting to the pink ball should come more naturally to his team than coping with additional bounce in Brisbane.
England enter the second Vodafone Ashes Test at Adelaide Oval from Thursday having played four matches in the format over the past four years, and with some members of their likely line-up having rarely encountered a pink ball outside of training.
Furthermore, their past two day-night Test appearances – against India at Ahmedabad earlier this year, and New Zealand at Auckland's Eden Park in March 2018 – saw them knocked over in their first innings for 112 and 58 respectively.
In India, they batted first after Root won the toss and were skittled inside 50 overs with spinners Ravichandran Ashwin and rookie Axar Patel sharing nine first-day wickets in a match the home team won by 10 wickets.
The NZ match was even more of a disaster, with England narrowly avoiding their lowest-ever Test score after being sent into bat and crashing to 9-27 in barely an hour before Craig Overton's breezy 33 off 25 balls lifted their innings total to 58 inside the opening session. The Black Caps won that Test by an innings and 49 runs.
But Root – who claimed in the aftermath of England's nine-wicket defeat in Brisbane that adapting to the extra bounce of the Gabba pitch was "something we didn't do well enough" – doesn't believe his team's recent performances or lack of exposure to the pink ball represent a similarly stern challenge.
"One thing, as we've spoken about with the pink ball, it can swing a bit more and seam a bit more, which is something that we should be used to and we should know how to manage," Root said, referencing the propensity of red balls to move in English conditions.
"Whereas in England you don't have to manage the bounce like you do in Brisbane all that often.
"So when there are phases of the game that (swing and seam) comes into it, we should be ready for that.
"I think the most important thing from a batting element is recognising when those periods come along.
"It could be very good for batting – flat, with the sun out for large portions of the day – so then it's just making sure if it does start to move around a bit that you adapt and you don't lose three wickets in 10 overs and let the Test match turn its head.
"You find a way of managing that, understanding the challenges and coming out the other side of it."
Both teams enter the Adelaide Test with little recent experience in the format that will also be employed in the final match of the Vodafone Series at Hobart's Blundstone Arena from January 14.
While pink ball matches were a regular feature of the Marsh Sheffield Shield program from 2013 up until the eve of the only previous Ashes day-night Test at Adelaide four years ago, they have since disappeared from the Australia domestic schedule apart from Test fixtures.
In England, late twilight at the height of summer coupled with the unsuitability of evening weather at either end of the season meant the format was rarely seen beyond the annual match between Marylebone Cricket Club and the previous season's county champions.
But even that precursor to the county season, which was played in the United Arab Emirates of late, fell by the wayside in the past two years as a result of the global COVID-19 pandemic.
Consequently, England might go into the crucial second Ashes Test with players such as openers Rory Burns and Haseeb Hameed as well as keeper Jos Buttler having hardly encountered the pink ball in match conditions, if at all.
And while day-night games have become a rarity on the Australia first-class calendar of late, the likes of Marcus Harris and Alex Carey – who did not play in last year's pink-ball Test against India – were part of Australia A teams that experienced the format in matches against India A and England Lions last year.
"The guys who are in the team have played a lot of it," Australia batter Travis Head told reporters at Adelaide Oval.
"We've got a great opportunity with the facilities here over the next two nights to best prepare ourselves.
"It doesn't change a hell of a lot – it's a different colour but you're still playing it the same way.
"The guys have played a lot of cricket around the world … where the ball swings (and) the learnings from that, you take that."
Even the potential solace England might take from the absence of Josh Hazlewood – who snared 5-8 in a remarkable spell of pink-ball bowling against India last summer – due to a side strain is clouded by knowledge his potential replacement (Jhye Richardson) has day-night Test experience.
And in that game, his Test debut against Sri Lanka at the Gabba in 2019, the Western Australia quick finished with match figures of 5-45 from 27 overs.
Root noted that spin is also likely to play a more prominent role at Adelaide than was the case over the first three days in Brisbane, with the latter's slightly thicker thatch of grass offering greater grip for slow bowlers.
But regardless of the personnel England take into the second Ashes match, which is expected to include veteran pair Stuart Broad and James Anderson who are the only bowlers to have played all four of England's day-night Tests to date, Root knows it's his batter who hold the key in Adelaide.
"One thing from our point of view is not over-thinking that part of it," Root said of the expected challenges posed by the pink ball's behaviour at dusk and under floodlights.
"It will be two sessions of the game where the sun could be out, and it might not do as much.
"It's not falling into the trap of thinking it's just going to hoop around corners for five days, but understanding the different challenges that a pink ball Test match at this ground takes in having plenty of options to still find ways of taking 20 wickets.
"It also, as a batting group, managing those different phases and finding ways of making big totals."