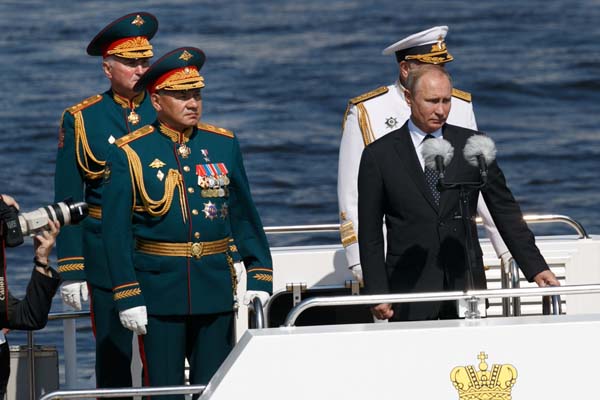 Russian Navy Day celebrated
Russia's Main Naval Parade took place in St. Petersburg and Kronshtadt on Navy Day on July 25, 2021. The event is annually celebrated in Russia on the last Sunday of July. This year, the Russian Navy is celebrating its 325th anniversary.
Russia's Main Naval Parade involved over 50 combat ships (including ships of foreign states), vessels, submarines and windjammers and about 4,000 personnel. About 50 aircraft took part in the naval parade's flyover.
The Pakistani frigate Zulfikar also participated in the Parade as part of its overseas deployment.