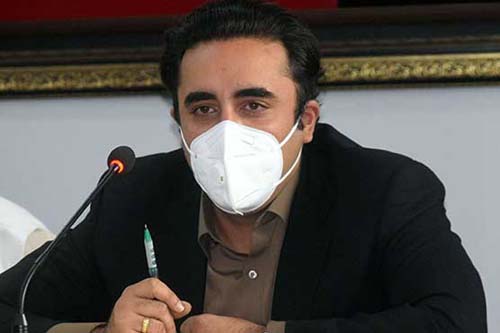 Bilawal Bhutto fears increase in terror incidents if Afghanistan policy not corrected
Islamabad: Pakistan People's Party (PPP) chief Bilawal Bhutto Zardari this week feared that that there could be an increase in terror incidents if the Pakistan policy in Afghan peace process was not corrected.
The PPP leader condemned the terror incident in Lahore adding: "I had demanded on the floor of the Parliament that whatever this government is doing covertly and through the backdoor on Afghanistan should be brought before the representatives of the people."
Bilawal Bhutto said the government should tell what its policy is. "The Speaker has also accepted our demand and after the budget session the opinion of other parties will also be made known," he said.
The PPP chairman said the factor of terrorism should be tackled carefully as it always remained a weak spot for the government and Imran Khan.
Regarding meeting of former president Asif Ali Zardari with Speaker Punjab Assembly Chaudhry Pervaiz Elahi, Bilawal said: "We had achieved many successes in government with Pervaiz Elahi's party."