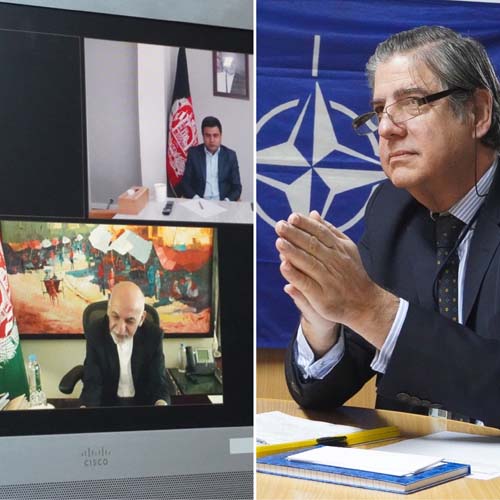 NATO wishes a peaceful Afghanistan: Ambassador Stefano Pontecorvo
Newswire
Kabul: NATO's Senior Civilian Representative (SCR) in Afghanistan, Ambassador Stefano Pontecorvo has said that NATO wished to see a peaceful Afghanistan.
He reaffirmed NATO Allies and partners support to the Afghan security forces, during recent meetings with the Afghan officials.
The envoy discussed the ongoing peace talks, the security situation, assistance to families displaced by war, international community's support for Afghanistan and other issues of mutual interest.
Thousands of families have been displaced in Arghandab, Zherai and Panjwai districts as a result of recent clashes.
Ambassador Pontecorvo said the people in Afghanistan had been waiting for peace and the whol;e world was behind them for this cause.