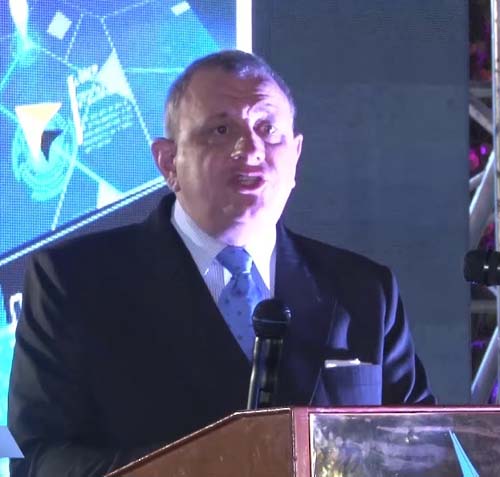 Italian investors interested in Pakistan: Ambassador Andreas Ferrarese
Newswire
Lahore: Italy's Ambassador to Pakistan Andreas Ferrarese called on Punjab Chief Minister Usman Buzdar at his office this week and discussed matters of mutual interest.
He invited the CM to visit Italy and both agreed to promote bilateral cooperation for the protection of historical places as well as the promotion of tourism.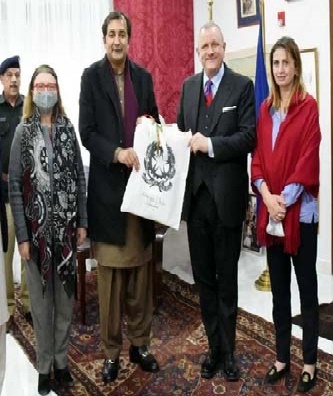 The chief minister invited the Italian investors to invest in special economic zones where facilities are provided to the investors. Seven special economic zones have been notified and the establishment of 13 SEZs has been planned by the government, he added and assured to provide different facilities to Italian investors in special economic zones.
Ambassador Andreas Ferrarese said the new economic mission would be deployed in Pakistan to further promote bilateral trade and economic cooperation in different potential areas.
Initially, the new economic mission would be established in major cities of Pakistan including Karachi and Islamabad and later it would be expanded to other potential trade hubs to increase the economic and trade integration between Pakistan and Italy, the Italian Ambassador said.
He said that there was huge trade potential in different sectors of economy which needed to be explored and in this regard both sides were engaged in the dialogue process through the Pak-Italy Joint Economic Commission.
The Ambassador said that currently Italy was providing technical assistance in agriculture and textiles upgradation through modern machinery, value addition in agriculture, and leather and marble sectors.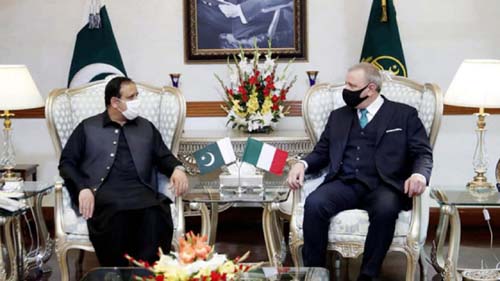 He said Pakistan was working to expand it to agricultural items including dairy and livestock, olives and olive products, plastics, processed food and construction sector in Italian market.
On Pakistan trade with European Union (EU) countries, he said out of its whole trade contribution to EU, Pakistan's share with Italy was 10 per cent which would be enhanced in future.
The ambassador acknowledged that Italy had become the largest contributor from the EU to Pakistan in remittances. He underlined the importance of promoting cultural connectivity to promote bilateral trade. He said that he would also encourage exchange of students to further strengthen bilateral relations.
The senior diplomat said that Italy was committed to extend the cooperation of a diverse potential sector to enhance the bilateral economic and cooperation between Pakistan and Italy.
Meanwhile, the CM added that new tourist spots were being developed, adding the scope of the Walled City of Lahore Authority has been expanded to the whole of the province.
Similarly, the Walled City was being restored to its original shape, he added. Pakistan and Italy enjoy the best relations and there is a need to further expand the friendly relations by enhancing the exchange of trade delegations, he said.
The Italian Ambassador said a conducive atmosphere has been provided to investors, adding a lot of work has been done for the protection of historical places. The Italian investors are interested to benefit from the opportunities of investment to further expand cooperation with the Punjab government, he added. CEO PBIT, secretaries of P&D and tourism departments and others were also present.