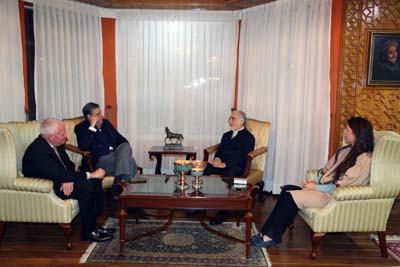 Ambassador Stefano Pontecorvo urges all groups in Afghanistan to observe peace
Newswire
Kabul: North Atlantic Treaty Organization (NATO) Senior Civilian Representative in Afghanistan Ambassador Stefano Pontecorvo has urged all groups in Afghanistan to observe peace for the stability of the country.
He said violence contradict commitment to reduce violence until a permanent ceasefire is reached in intra-Afghan talks. "Similarly, describing the violence as unacceptable as efforts are underway to find a negotiated political settlement to the war in the country," Ambassador Stefano Pontecorvo said.
There have been rising reports of security threats to the country's main highways. The Herat – Islam Qala Highway, a key highway used to transport most of the imports from Iran remains unsafe for passengers, Government officials and commercial trucks, due to the presence of terrorists. Yunus Qazizada, head of the Chamber of Commerce and Investment in Herat, observed, "We are tired of the lack of security on Herat – Islam Qala Highway. Businessmen cannot travel on this highway."
Unhappy over the deteriorating security situation, some Meshrano Jirga (House of Elders) members expressed their concerns over growing incidents of violence in the country.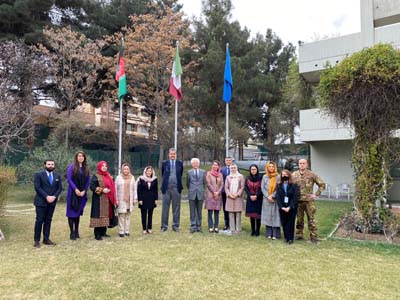 Nabia Mustafazada, a lawmaker from Jawzjan Province, noted, "The security situation deteriorates with each passing day, there is instability in the centre and districts. People are worried due to insecurity, targeted attacks, blasts and worsening economic condition." Similarly, Gul Ahmad Azeemi, a lawmaker from Farah Province, argued, "Individuals who want to sabotage peace process should be stopped; otherwise peace will not be restored in the country." Meanwhile, the Chairman of the House, Fazal Hadi Muslimyar, observed, "Government and the people of Afghanistan wanted peace but violence should decline and people on both side working against peace should be stopped from their designs."