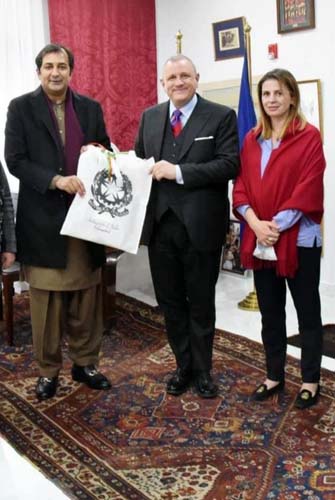 Italy considering three major initiatives next year in Pakistan: Ambassador Andreas Ferrarese
Newswire
Karachi: Ambassador of Italy to Pakistan Andreas Ferrarese has said that his country was considering three major initiatives next year in Pakistan.
Ambassador Ferrarese the first initiative will be in Islamabad about culture, heritage and sustainable tourism from an entrepreneurial point of view. The second will be in the Sindh capital where Karachi will be made "green economy".
The government of Italy also intends to strengthen structures to promote its country in Pakistan, especially in commercial and cultural sectors. One of the plans is to turn Karachi into 'green economy'.
Speaking at a reception hosted in his honour at a local hotel, Ambassador Ferrarese said although he and his wife had been in Pakistan for the last one year, he couldn't get out of Islamabad because of the Covid-19 situation. It's his first visit to Karachi and it was his dream for a long time to come to the "beautiful and active city".
Fifteen years ago, he tried to convince the ministry of foreign affairs to send him to Karachi as consul general, which proves he had a long-time interest in the city, the envoy added.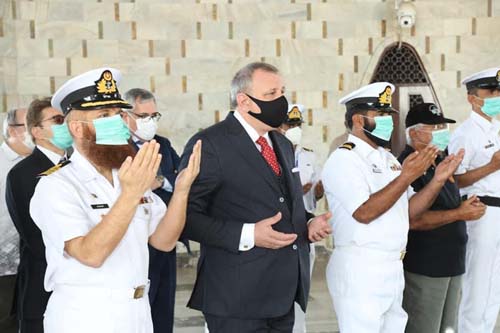 The ambassador said when he was asked by his government where he wanted to go, "The choice of Pakistan was my choice. I decided to come here because I have a great confidence in the potentialities between the two countries and had very strong sympathies from my youth for Pakistan. When I was 25 years of age, I worked for the first time with Pakistani businessmen and had a tremendous impression of your businessmen and civil servants. I kept those memories and thought if possible I'd go to Pakistan as ambassador."
The diplomat highlighting what he could do in the next year said first of all he has to build a new embassy in Islamabad because the one that exists doesn't properly represent his country. Secondly, he is insisting his government strengthen the structures to promote Italy in Pakistan, especially in commercial and cultural sectors. "We're planning to have concrete events to boost bilateral relations".
They will have a conference at a high level about green economy from different points of view — energy, construction etc. And the third one will be in Lahore which will be about "from global to local … It will be about design, fashion, construction, housing etc. We will also have an initiative for construction following the request of your prime minister to build five million houses periodically."
Before him, the Consul General of Italy in Karachi, Danilo Giurdanella said the consulate always strives to provide the best consular and commercial services in Karachi. Italy is one of the leading economies of the world, third in the European Union (EU) and the second biggest manufacturer in the EU. "There are opportunities to be discovered and it is our job to make them known to the Pakistani public."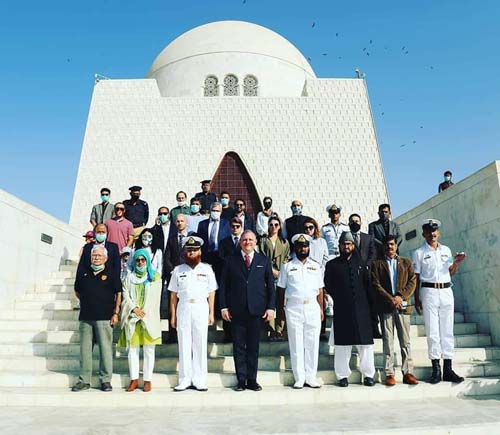 The reception was organised by the consulate in collaboration with the Italian Development Committee.