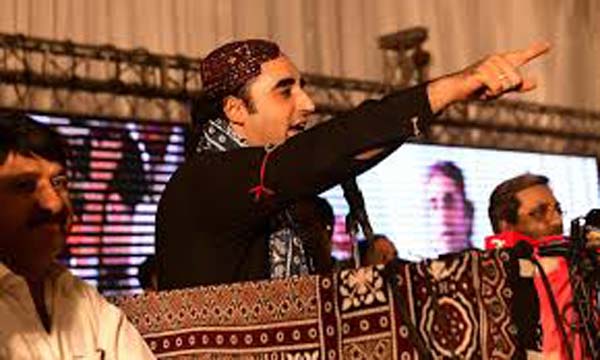 Govt is panicked: Bilawal Bhutto
Newswire
Lahore: Pakistan People's Party (PPP) Chairman Bilawal Bhutto Zardari said this week that the federal government was panicked after the victory of the PPP candidates in the recent bye-elections.
Addressing a gathering in Karachi to celebrate Yousuf Murtaza Baloch's victory in the PS-88 Malir bye-election Bilawal Bhutto said that the ruling party has gone against its own members by filing the presidential reference for open polls in the Senate, and now those members of National Assembly (MNAs) from the PTI were "happily coming to PPP" and switching their affiliation.
He further said that the losers of bye-elections are worried about the elections of the upper house of the parliament and the government was using the Election Commission of Pakistan (ECP).
"PM Imran Khan has basically told his party workers that he doesn't trust them," Bilawal Bhutto said, claiming that the PTI workers were willing to give all their votes to the PPP in exchange for the chance to get tickets and become PPP candidates in the future.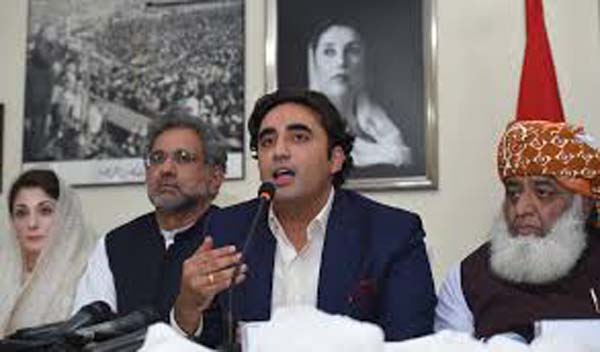 "The members of the PTI were approaching the PPP as they can see the government will be sent packing," he said. Calling this move "an admission of no-confidence" by PTI's own members, Bilawal Bhutto questioned by the ruling party had to make "backdoor deals" to ensure victory if it was so confident of its majority in the Senate.
He added that not only the secrecy of votes of MPAs was being taken away but also their right to vote according to their choice, which he called "an attack on democracy".
Bilawal Bhutto said the ruling party had hoped that the Pakistan Democratic Movement (PDM) would have made things easier for them by boycotting the elections
He said: "PDM will also attack this government in Senate elections not only from Sindh, Punjab but also Islamabad." The PPP chief reiterated that the long march would take place in March.
"We are fighting and defeating this government on every front," he said, claiming the results, albeit unofficial, had exposed the government's worries. He said that the lead the PPP gained that worried the "selectors" and further claimed that the PTI was losing in a similar fashion in all by-elections.
On the other hand, regarding the PS-88 elections, PTI leader and Sindh Assembly Member Khurram Sher Zaman led a delegation to register a case against firing on opposition leader Haleem Adil Sheikh and assaulting PTI workers during the aforementioned by-election.