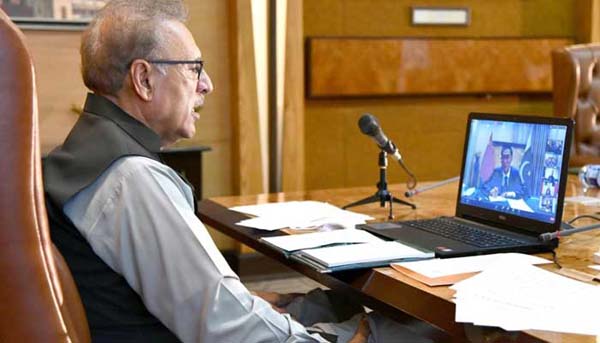 Pakistan becoming a geo economic hub with BRI, CPEC: President Alvi
Gwadar Pro
Karachi: Pakistani President Dr Arif Alvi this week said that Pakistan was becoming a geo economic hub with the Belt and Road Initiative (BRI) and the China-Pakistan Economic Corridor (CPEC) project.
President Alvi made the remarks when addressing the conference 'Development of Blue Economy under a secure and sustainable environment' which aims at analysing various facets of the ocean economy and achieving common goals of maritime prosperity and security in the region.
President Alvi has emphasized the need for regional peace to allow the blue economy to prosper, and said it can stabilize Pakistan.
The President said Pakistan is the shortest route for the Central Asian States and China to import and export their goods through Gwadar.
The President reaffirmed the government's commitment to the development of maritime sector. He expressed satisfaction that Pakistan Navy is spearheading the development of blue economy and that two joint surveys have also been done in this regard.
He said Pakistan would adopt a responsible strategy on the blue economy for sustainable use of ocean resources as it is transforming into a geo-economic hub.
The President said Pakistan's transformation into a geo-economic hub would improve livelihoods while preserving the health of the ocean ecosystem.