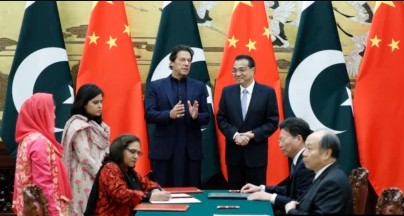 Iron Brother China tops Pakistan's import list
China Economic Net
Islamabad: Pakistan imported more products from Iron Brother China than any other country during the first half of the fiscal year 2020-21, ending in December 2020.
Pakistan's fiscal year runs from July 1 to June 30. The budget is normally presented in June for every fiscal year.
"China topped the list of countries from where Pakistan imported different products during the first half of the current financial year (2020-21), followed by United Arab Emirates (UAE) and Singapore," said the officials details released by the State Bank of Pakistan (SBP) this week.
The total imports from China during July-December (2020-21) were recorded at $5730.084 million against the $4878.751 million during July-December (2019-20), showing an increase of 17.44 percent during the period, the SBP said.
Meanwhile, Pakistan's exports to China crossed $312.33 million in December 2020. Exports increased by 41% on a year-on-year basis last December, according to official figures.
Despite Covid-19, bilateral trade has increased significantly. Pakistan's exports stood at $312.33 million in December 2020, up 41 percent from $221 million in the same month of the previous year, which grew for six consecutive months.
Pakistan's main imports from China include electrical equipment, high-tech machinery, nuclear reactors, iron and steel, organic chemicals and manmade filaments. In fact, more than half of Pakistan's imports of electrical equipment and machinery come from China.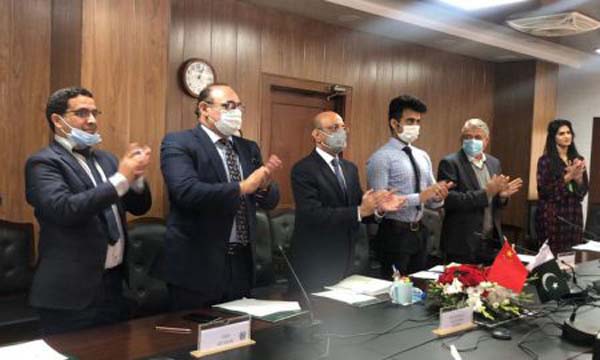 Pakistan's exports to China are heavily concentrated in cotton and rice, which accounts for 75 percent of Pakistan's total exports to China. Notably, Pakistan's cotton exports to China increased from US $358 million in 2006 to US $968 million in 2016.
Further, China is amongst the top importers of Pakistani cotton yarn. The trade is not restricted to cotton only, as China is also ranked as one of the largest buyers of Pakistani rice.
In fact, the dramatic increase in China's rice imports in 2012, which was driven by strong domestic demand and low international prices, paved the way for Pakistani rice to enter Chinese markets – share of Pakistani rice in China's imports jumped from 1.3 percent in 2011 to 24.4 percent in 2012, surpassing Thailand's exports of rice to China. Other major Pakistani exports to China include ores, slag and ash, fish and other aquatic invertebrates, raw hides and skin.
After China, Pakistan's imports from UAE were significant in the first half of the ongoing fiscal year. Pakistan imported goods worth $3300.862 million against the imports of $3643.200 million last year from the UAE, showing negative growth of 9.39 percent.
Singapore was the at third top country from where Pakistan imported products worth $1341.440 million against the imports of $1081.356 million last year, showing growth of 24.05 percent, SBP data revealed.
Among other countries, Pakistani imports from Saudi Arabia stood at $1037.234 million against $747.506 million during last year, showing growth of 38.75 percent while the imports from United State of America (USA) were recorded at $993.583 million against $977.529 million last year, showing increase of 1.64 percent, the data revealed.
The imports from Malaysia were recorded at $564.809 million against $469.489 million while the imports from Kuwait were recorded at $533.435 million against $502.875 million last year.
During July-December, the imports from South Korea were recorded at $578.304 million against $344.583 million while the imports from Indonesia at $514.480 million against $512.043 million.
Pakistan's imports from Japan were recorded at $549.307 million against $596.552 million while as the imports from Switzerland stood at $563.322 million against $279.689 million.
Similarly, the imports from Germany during the period under review were recorded at $502.622 million against $468.771 million while the imports from Thailand stood at $428.534 million against $395.430 million.
Pakistan's imports from Qatar were recorded at $450.231 million during the current fiscal year compared to $958.823 million last year, while the imports from UK stood at $380.583 million against $353.364 million.