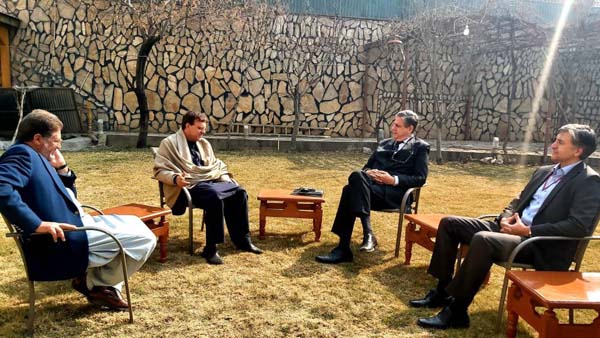 Peace a common mission for NATO, the whole world: Ambassador Stefano Pontecorvo
Newswire
Kabul: Senior Civilian Representative of NATO in Afghanistan Ambassador Stefano Pontecorvo has said that peace was a common mission for the NATO and the whole world.
In a meeting with former Afghan Finance Minister and diplomat Dr Omar Zakhilwal this week, Ambassador Pontecorvo said NATO wanted all the groups to work together to achieve the mission of peace in Afghanistan.
"Thank you Dr Omar Zakhilwal for your charming hospitality and your deep analysis on the current situation. It is always extremely fruitful to talk to you. (Also) a pleasure and an honour to meet Wardak Farooq on this occasion and glean further insight," the envoy tweeted after the meeting.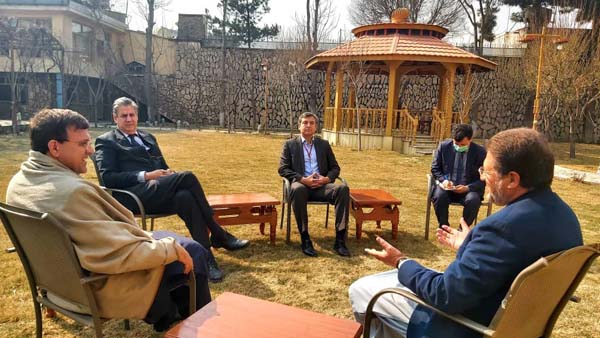 Dr Omar Zakhilwal said in his own tweet: "Met NATO Senior Civilian Representative to Afghanistan for a discussion on the peace process including ongoing Intra-Afghan negotiations, challenges & NATO's key role in support of the Afghan Peace."
Ambassador Stefano Pontecorvo foreign troops would continue assisting the Afghan forces "as long as needed".
The envoy said that the decision in this regard would be made by the Afghan government.
Ambassador Pontecorvo added that the Taliban's high level of violence is unacceptable, noting that the government's concerns about not releasing the remaining Taliban prisoners are legitimate.
He called on both laterals to show flexibility in achieving peace. He also legitimizes the Afghan government's concern about the remaining Taliban prisoners.