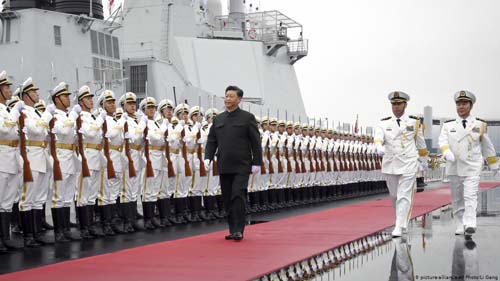 China watches US Navy manoeuvres
Kristin Huang
Beijing: China says it is closely watching the movements of the US Navy after an American warship sailed through the Taiwan Strait, the first to do so since the inauguration of President Joe Biden.
The USS John S. McCain, an Arleigh Burke-class guided missile destroyer, passed through the waterway that separates the Chinese mainland from the self-ruled island on Thursday.
"China has closely followed and grasped the situation of US warships passing through the Taiwan Strait," foreign ministry spokesman Wang Wenbin said.
"China will continue to maintain a high level of alert at all times, respond to all threats and provocations at all times, and resolutely defend national sovereignty and territorial integrity.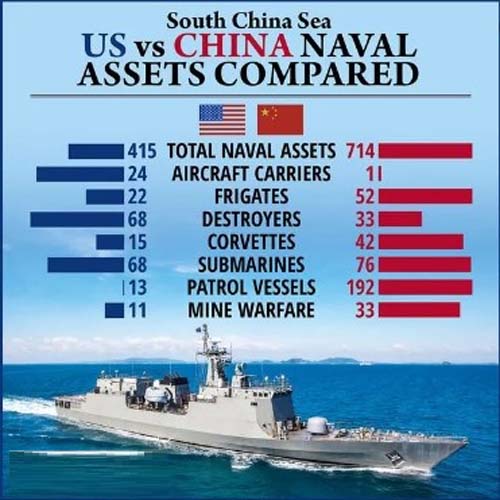 "It is hoped that the United States will play a constructive role in regional peace and stability, not the other way around."
The US Navy's Seventh Fleet said the warship's manoeuvre was "in accordance with international law".
"The ship's transit through the Taiwan Strait demonstrates the US commitment to a free and open Indo-Pacific," it said, adding that America would continue to fly, sail and operate anywhere international law allowed.
The Taiwan Strait is considered to be a possible flashpoint for armed conflict between the US and China. Beijing regards Taiwan as part of its territory and has not ruled out the use of force to reunify it. The United States, meanwhile, is bound by law to provide Taiwan with the means to defend itself.
Zhu Songling, an expert on Taiwan affairs at Beijing Union University, said there was no need for Beijing to be concerned about the passage of the US destroyer as it had made similar transits many times before.
"It is normal practice for the Seventh Fleet," he said. "And Beijing makes routine aerial patrols over the Taiwan Strait, so I believe it has the capabilities to defend its sovereignty."
On Wednesday, the US State Department reaffirmed Washington's one-China policy on Taiwan, saying it was still guiding the Biden administration on cross-strait issues.
On Sunday, Taiwan's defence ministry said seven People's Liberation Army (PLA) warplanes and a US reconnaissance aircraft entered the island's air defence identification zone.
Last week, Beijing gave a stern warning to the Biden administration and Taiwan that the pursuit of independence for the self-ruled island "means war".
China's defence ministry said the PLA had conducted military exercises in the Taiwan Strait as a warning to both external forces and Taiwan's independence forces.
A survey released by the Chicago Council on Global Affairs on Monday said most foreign policy leaders and professionals in the United States supported the use of American troops to defend Taiwan in the event of a Chinese invasion, although the American public is opposed to it.