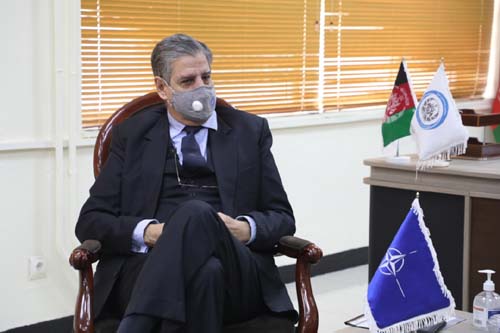 Ceasefire key to Afghanistan peace: Ambassador Stefano Pontecorvo
Newswire
Kabul: NATO's Senior Civilian Representative for Afghanistan Ambassador Stefano Pontecorvo said ceasefire was key to Afghanistan peace.
In a meeting with Sayed Sadat Mansoor Naderi, Afghanistan State Minister for Peace this week, the envoy said all parties must give up hostilities and make a new beginning.
"They discussed NATO support for the Afghan Peace Process, status of the Afghanistan Peace Negotiations in Doha, the upcoming meeting of NATO defense ministers, the need for cessations of hostilities and reaching a ceasefire," said an official statement.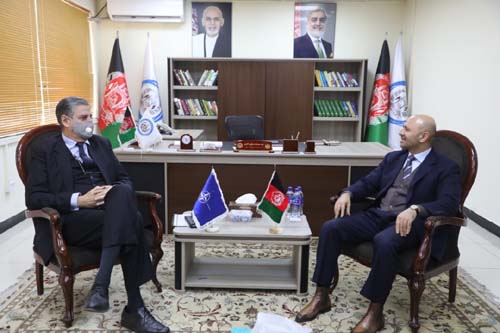 Ambassador Stefano Pontecorvo said pointed towards the major infrastructural projects that would benefit the region, passing through Afghanistan, including TAPI gas pipeline and the CASA-1000 electricity project.
This comes as efforts are underway to launch intra-Afghan talks in a bid to find a negotiated political settlement to end the ongoing conflict in Afghanistan.
Washington signed a peace deal with Taliban group late last February in a bid to pave the way for further advancement of peace efforts in the country. However, there are concerns that the recent wave of violence could impede the peace process.