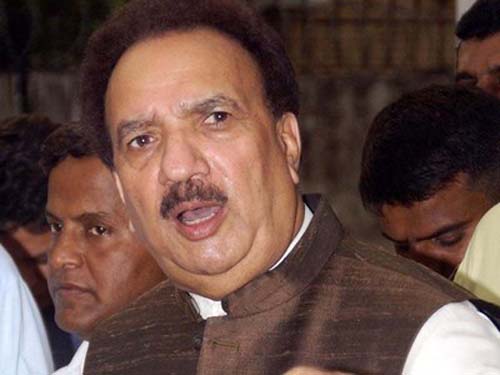 Rehman Malik urges ECP to resolve foreign funding case
Newswire
Islamabad: Chairman Senate Standing Committee on Interior Senator Rehman Malik this week urged the Election Commission of Pakistan to resolve the foreign funding case against the ruling Pakistan Tehrik-e-Insaf.
The Senator attended the Pakistan Democratic Movement (PDM) rally held outside the headquarters of the ECP against delay in the PTI foreign funding case.
Talking to journalists later, he appealed to the ECP for an early decision in the PTI foreign funding case. He said that the sooner the Election Commission decides, the sooner the nation will move towards betterment.
"If the political turmoil continues, the future of democracy will be in dangerous. All evidences and documents are before the Election Commission so delay in the decision is annoying the opposition," he said.
Senator Malik said that the nation needed to get out of the National Reconciliation Ordinance politics as "NRO does not exist. It is mere a political blame game."
He urged both the government and opposition to be united on important national issues. He said the government and the opposition must unite on national issues as the day was not far when everyone will regret disunity.