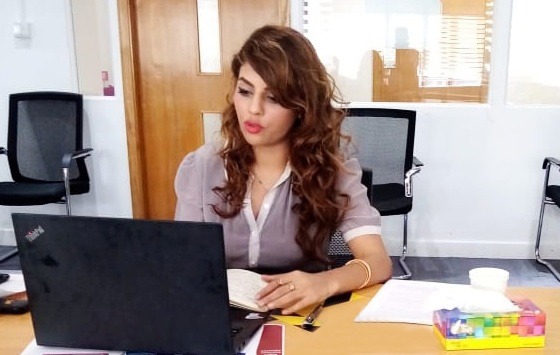 Fouzia Younis hosts reception for journalists
Newswire
Islamabad: Head of Communication and Public Diplomacy at the British High Commission Islamabad Fouzia Younis and Deputy Head of Communications Cameron Millar hosted a reception for the diplomatic correspondents here this week.
Speaking at the reception, Fouzia Younis said she was delighted that for the first time in the history of the Chevening Pakistan programme this year nearly 60% of selected scholars were talented and inspirational Pakistani women who are committed to making a difference.
"This forms part of our ambition to have at least an equal split of male and female scholars and I would love to see the same again for the next academic year," she said.
Fouzia Younis said Covid-19 had kept the activities restricted but still cricket ties were resumed and two British airlines started operations in Pakistan.
"This speaks volumes about UK-Pakistan dosti (friendship). We are also welcoming students and journalists on scholarships," she said.
The UK government's Chevening Scholarship enables outstanding emerging leaders across Pakistan to pursue fully funded one-year master's degrees in the UK and is a unique opportunity to develop leadership potential, network with students from across the world and experience the best of the UK's first class education offer.
Deputy British High Commissioner Alison Blackburne also attended the reception. She said last month the British High Commission had hosted a virtual roundtable discussion to demonstrate the UK's support on Media Freedom and the latest trends in the media freedom landscape in Pakistan, with a particular focus on women journalists.
Deputy Head of Communications at BHC Cameron Millar thanked the Pakistani media for cooperating with the BHC team. A large number of journalists representing various media outlets participated in the event and appreciated the hospitality by Fouzia Younis.