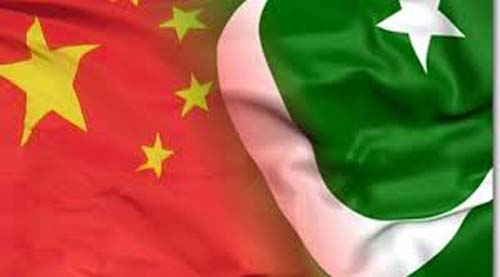 Generous China pledges free of cost Covid vaccines to Pakistan
Islamabad: In yet another generous move, Iron Brother China this week promised to send 0.5 million Covid-19 vaccines free of cost to Pakistan amid Islamabad's fight against the pandemic.
Speaking to journalist here after holding talks with Chinese Foreign Minister Wang Yi over the telephone, FM Qureshi Pakistan was expected to receive the first free shipment of the Covid-19 vaccine from China by January 31.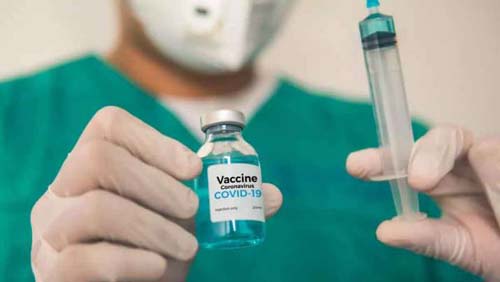 "We also exchanged thoughts on collaboratively manufacturing and producing vaccine in Pakistan once the CanSinoBIO trials are successful and they indicated their willingness towards it. I am also happy to highlight that this batch [of coronavirus vaccine] is part of China's 'grant assistance' and they are not charging us for it," the top diplomat said.
Pakistan, he said, held fruitful talks with China with regard to obtaining the coronavirus vaccine. He also praised the National Command and Operations Centre (NCOC) for doing a "great job during the pandemic."
"I had a lengthy discussion and spoke of Pakistan's requirements. Then, Prime Minister Imran Khan advised me to engage in further interaction with them (China) keeping in mind the sensitive situation, time, and Pakistan's requirements," the FM elaborated.
He added: "I wish to give this happy news to the nation that China has promised that, God-willing, it will send Pakistan 500,000 doses of the (coronavirus) vaccine by January 31. It is an act of good faith and that Beijing plans to send more by February 2021."
The foreign minister lauded the COVID-19 patients for their courage in the fight against the deadly virus. "Pakistan successfully fought the coronavirus (pandemic)," he said.
China, Qureshi said, asked Pakistan to "send them our plane and airlift the vaccine; this is good news, a positive development."
He said he expressed gratitude to Beijing and "informed them that our requirements are more than that 500,000 doses. We need an additional 1.1 million doses."
China said the first country it thought to assist was Pakistan considering that the Covid-19 vaccines were designated as "global public good," that it had vowed cooperation with entire world, and that Beijing-Islamabad had an "all-weather strategic relationship", he underscored.
Qureshi said he and his Chinese counterpart, Wang Yi, spoke of the ongoing CanSino Biologics trials, which "are progressing here with quite encouraging results."
In a separate tweet, FM Quresghi said: "Always great to speak to my friend, His Excellency FM Wang Yi. With encouraging results of Chinese vaccine and our historic relationship, Pakistan has approved emergency use authorisation of SinoPharm. Indeed Flag of Pakistan greatly appreciates the 500,000 doses of the vaccine gifted by Flag of China….China has played an instrumental role in Pakistan's fight against #Covid19 with technical assistance and medical expertise."
The Drug Regulatory Authority of Pakistan (DRAP) on January18 had authorised China's Sinopharm Covid-19 vaccine for emergency use in Pakistan, making it the second vaccine to get local approval.
The permission was given in the DRAP registration board meeting after China's Sinopharm had sought permission from Pakistan for the emergency use of its Covid-19 vaccine in the country.
Pakistan, which is seeing rising numbers of coronavirus infections, also allowed to use Oxford-AstraZeneca Covid-19 vaccine (AZD1222) in an emergency situation.