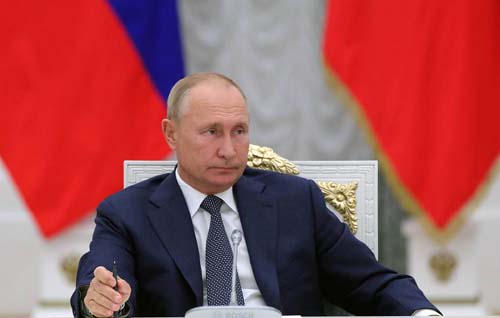 US never replied substantially about reporter rights: Russia
Moscow: The US State Department has never reacted substantially to notes sent by the Russian embassy in Washington, demanding investigations into attacks on Russian journalists in the United States, spokeswoman for the Russian Foreign Ministry, Maria Zakharova noted.
The diplomat recalled that American human rights activists recorded around 1,000 journalist rights abuses in 2020 in the country, with Russian media workers targeted on a number of occasions. "The State Department hasn't replied to any of the notes by the Russian embassy in Washington, demanding to conduct an investigation and punish those perpetrators of attacks on Russian media workers. This is to comment on the way the US ensures inevitability of punishment for crimes against reporters," Zakharova wrote on her Facebook page.
She also underlined that the US has an effective law about registration of foreign agents, which stands in the way of journalist activities for those "pointed at by the punishing finger of American state bodies." In this light, the Russian law on foreign agents should be primarily viewed as a mirror-like response to "repressive actions of the American authorities" against Russian media outlets, Zakharova added.
"Had Russian media not been attacked in the US, there would not have been mirror-like actions from Russia. It's unfathomable that the country that proclaimed itself the 'beacon of democracy' does not let RT correspondents to the Capitol Hill," the spokeswoman noted.