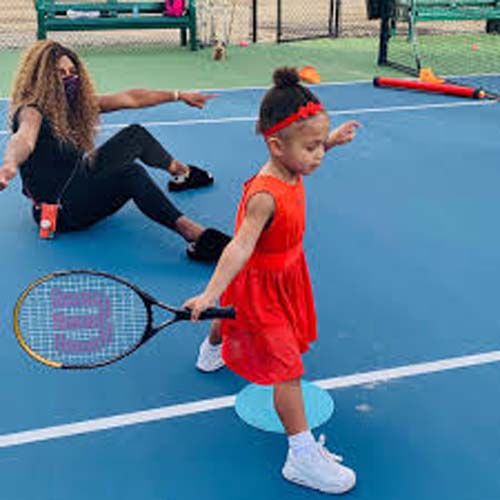 Serena Williams' 3-year-old daughter already playing tennis
Jaclyn Hendricks
This week, Serena Williams shared an adorable Instagram photo of daughter Alexis Olympia, 3, practicing her swing on the tennis court.
"Turn, back, reach, head, follow through," the 39-year-old tennis pro captioned the shot.
In the photo, Olympia is seen holding her own racket as she keeps her eye on the ball as Williams looks on.
Last month, Williams — who shares Olympia with husband Alexis Ohanian — posted a video of her own practice session on social media.
"I was told I don't share enough of my training. I hope this helps y'all know I'm serious," the 23-time Grand Slam champion said.
In September, Ohanian, 37, and Olympia cheered on Williams as she competed in the 2020 US Open.
"I hope that she saw her mama fighting," Williams said of Olympia after her third-round victory over Sloan Stevens.
"I don't think she was paying attention between you and me," Williams quipped. "She may have been playing with some princesses upstairs."
Williams later fell to Belarusian tennis player Victoria Azarenka in the semi-finals of the US Open.