Newswire
Brussels: Britain this week counted down its final hours in the EU single market in a low-key fashion, finalizing its divorce from the European Union at the turn of the New Year.
As the 11-month post-Brexit transition period ended at midnight CET, Britain will start a new era of much looser cooperation with the bloc.
The Big Ben clock tower bell in London chimed at 2300 GMT to mark Britain's transition out of the single market.
"11 pm on December 31 marks a new beginning in our country's history and a new relationship with the EU as their biggest ally," British Prime Minister Boris Johnson said.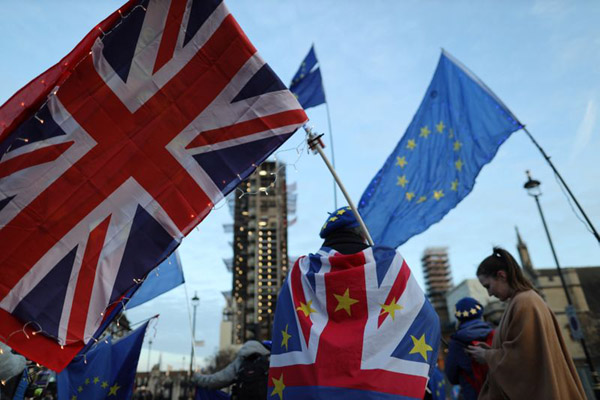 His comments came shortly after parliament signed off on a freshly agreed deal on future relations.
The incredibly tight timeline means the trade pact cannot be fully ratified by the EU side and must be applied provisionally.
In a final flourish of drama on Thursday, London and Madrid struck a separate deal allowing Gibraltar to retain free movement with Spain.
While the trade deal worth some 660 billion pounds (900 billion dollars) eliminates tariffs and quotas, there will be fundamental changes.
Goods will be more heavily controlled, both at British-EU frontiers and within the United Kingdom – at the Irish sea border between Northern Ireland and Great Britain.
Businesses on both sides will have to jump through hoops to prove they qualify for tariff exemption.
Moreover, key decisions are still to be made deciding the fate of many service sector companies.