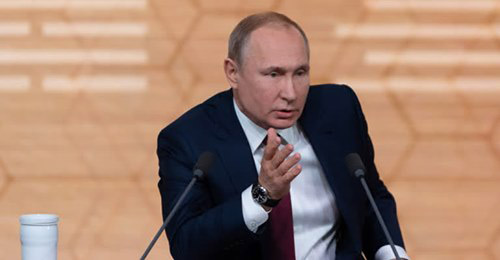 US triggered arms race: Putin
Russia developing new 'hypersonic' weapons
Newswire
Moscow: Russian President Vladimir Putin has said that Russia was developing new "hypersonic weapons" in response to a new arms race allegedly triggered by the US.
At his annual news conference this week, the Russian leader urged the US to agree to a one-year extension of the START treaty, which maintains a nuclear balance between the two nations and expires in February.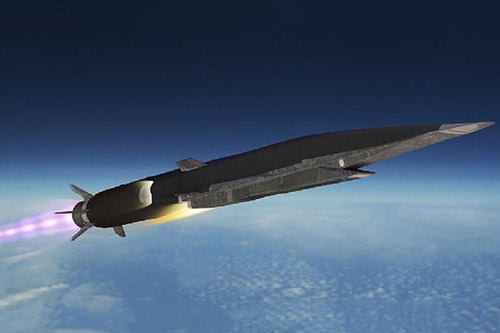 Putin added that he believed US president-elect Joe Biden was open to talking about negotiations on the issue, but wanted more cooperation with Washington.
Speaking earlier, the Russian leader said the president-elect could help resolve "difficult issues" between Moscow and Washington.
As part of his wide-ranging annual news conference, he denied long-running claims that Russia meddled in the 2016 US election in an effort to put Donald Trump in the White House.
Putin has long been accused of helping get Trump elected in the US, but told reporters that state hackers had nothing to do with the election.
Putin also touched on the coronavirus pandemic and answered questions on poisoned government critic Alexei Navalny.
Putin said he had not yet been vaccinated with Sputnik V, but that around 70 million citizens have been.
He said: "Vaccines that are now available for citizens… of a specific age. The vaccines are not yet eligible for people like me. I repeat that I'm a law-abiding citizen and I'm listening to recommendations from our specialists. That's why I haven't yet, as specialists say, inoculated this vaccine. But I will certainly do this when it becomes possible."
Vladimir Putin claimed that opposition politician Alexey Navalny "is enjoying the support of the US special services," adding that if Russian special services had wanted to kill him they would have "finished it."
Putin's comments came in response to a question at his annual press conference following an investigation by the investigative group Bellingcat and CNN, published Monday, which uncovered evidence that Russia's Federal Security Service (the FSB) formed an elite team specializing in nerve agents that trailed Navalny for years.
Navalny was poisoned with the toxin Novichok in August and nearly died. After initial treatment in Omsk, Siberia, he was taken to a clinic in Berlin. The Kremlin has repeatedly denied any involvement in his poisoning.
In his first comments on the investigation, Putin didn't dispute any details of the findings but essentially confirmed that FSB agents did indeed trail Navalny.
Putin said without evidence that Navalny — whom he referred to as "this patient in the Berlin clinic" — is being supported by US intelligence services, adding, "if that's correct, then that's interesting, then of course (our) special services need to keep an eye on him."
"But that doesn't mean he needs to be poisoned, who needs him anyway? If (they) wanted to, they would've probably finished it," Putin added. "But in this case, his wife asked me, and I immediately gave the order to let him out of the country to be treated in Germany… This is a trick to attack the leaders (in Russia)."
Putin described reports about Navalny – to whom he did not at any point refer by name – as "implanted stories." "There is actually nothing surprising about the fact that these implanted stories are taking place. They have always been and will always be," he said.
Putin held the marathon news conference at his Novo-Ogaryovo residence in the Moscow region. A select group of socially distanced state media journalists, who had to undergo quarantine before attending, were in the room with him. Other journalists and citizens posed questions via video link from Moscow and elsewhere.