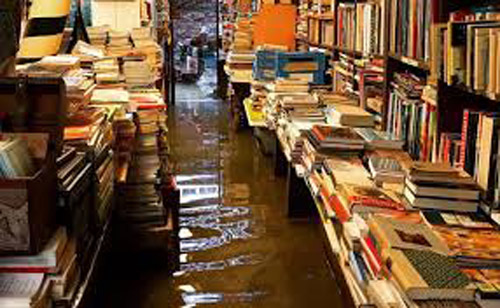 Venice: 'World's most beautiful bookshop' under water again
Newswire
Venice: Venice's Acqua Alta Bookshop, considered by many as the most beautiful bookstore in the world, was among those to suffer in yesterday's floods in the Italian canal city.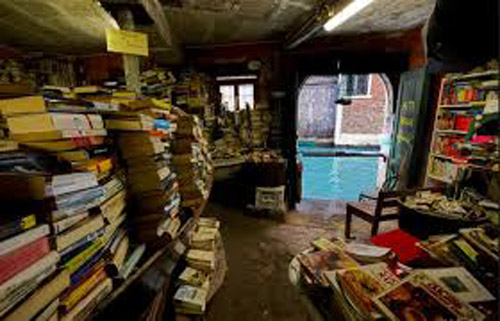 The legendary bookshop, whose name translates in English as "high water" or high tide, is celebrated for protecting its books by storing them in baths, floating tubs and, notably, a full-size gondola.
However, this week it too was caught off guard by the worse than expected high tides which flooded St Mark's Square and the city's historic centre.
The damage caused to Libreria Acqua Alta was not as severe as the devastating floods of November 2019 when half of the shop's books were destroyed.
The landmark bookshop posted an image of the flood damage on its Facebook page under the hashtag #herewegoagain.