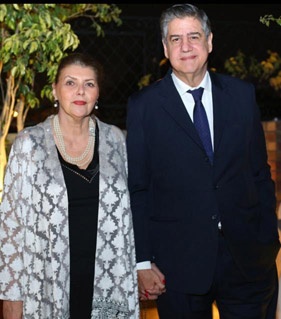 Ambassador Stefano Pontecorvo appeals for end to violence against women
Kabul: NATO's Senior Civilian Representative in Afghanistan Ambassador Stefano Pontecorvo has appealed for end to violence against women.
"Another tragic crime that deprives #Afghanistan of a leading #woman #journalist …. the culture of #violence must be stopped.
A ceasefire is an imperative," he tweeted after Malalai Maiwand, a journalist at Enikass Radio and TV in Nangarhar, was killed with her driver this week in an attack by gunmen on their vehicle in Jalalabad city.
The incident occurred around in the Golaye Araban area in PD3 of Jalalabad city. Ten months back Malala in an interview said that there were threats against her in Nangarhar.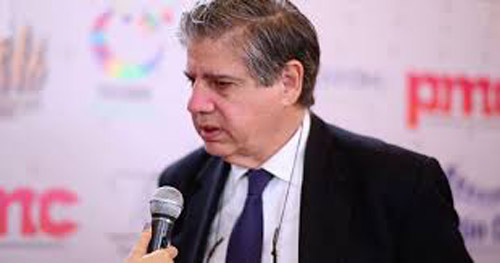 "What was her crime? She was working for the development and prosperity of the women," said Humaira Rafi, secretary of Nangarhar's provincial council.
"If the Afghan government does not have the ability to detect these networks, this means that we should wait for the end of press freedom in Afghanistan," said Sediqullah Tawhidi, a member of the Journalists' Safety Committee.
On Monday the EU delegation, NATO and other diplomatic missions based in Kabul in a joint statement said they "strongly condemn" the recent targeted attacks on representatives of the media and religious leaders.
The statement noted that the "Taliban and various terrorist organizations are responsible for the significant majority of civilian casualties in Afghanistan."
"We consider these not only as savage attacks against Afghan blood, but as an attack on the very peace process in Afghanistan. Recognizing the bravery of Afghanistan's people, we are confident that these attacks will fail in their intent to silence the diversity of opinions," it said.
"It has never mattered more for the people of Afghanistan to feel able to express themselves freely and provide their opinions on the peace talks, as well as engage in the process, to achieve an inclusive and sustainable peace. Upholding the free flow of information and holding the perpetrators accountable will benefit everyone who wishes to live in a peaceful and democratic Afghanistan," the statement said.
Ambassador Stefano Pontecorvo said women must be respected and allowed fair opportunities to prosper and progress.
"Violence against women is unacceptable in any society. We need peace in Afghanistan and the people deserve peace," he said.